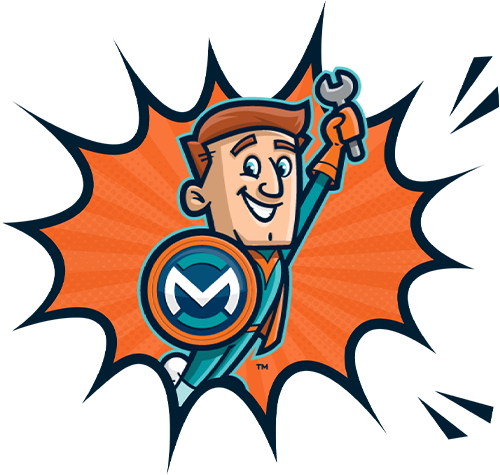 Drain Cleaning Services in Columbia, MO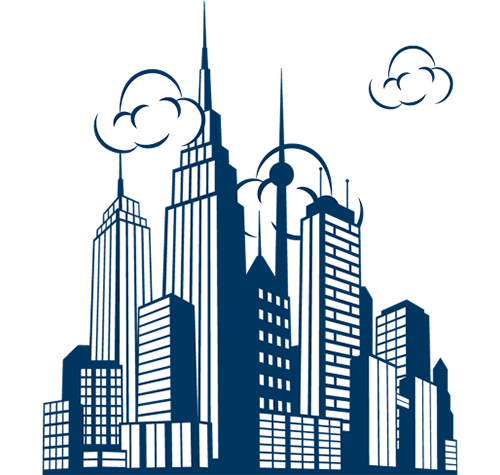 If you're tired of slow-draining sinks, foul odors, or pesky clogs disrupting your daily routine, MasterTech Plumbing, Heating and Cooling is what you are looking for. We are your trusted partner for all your drain cleaning needs. Our team of experienced professionals is ready to tackle any drain issue, ensuring a swift and hassle-free solution that restores your plumbing to optimal performance.
Solving Clogs in Your Drains
Most people think of drains as those things found in the kitchen sink, bathtub/shower, bathroom sink, washing machine, etc. Those drains flow into the main sewer line. This line is often accessible via a floor drain, which you might recognize because it is a big hole covered by a lid with many holes in it. Most often this floor drain is near your water heater and/or heating and cooling systems to allow those units to drain into it. Slow or clogged drains can be a sign of a more serious issue. Possible reasons include:
Mid-Missouri's Drain Cleaning Experts
MasterTech Plumbing, Heating and Cooling has been the trusted choice for residents throughout mid-Missouri. Since our establishment in 1991, our unwavering commitment to excellence has set us apart as a leading service provider in the region. Our primary objective is to deliver 5-star level service on every service call, ensuring the utmost satisfaction of our valued customers.
At MasterTech, we understand the significance of a reliable and trustworthy team. That's why we go the extra mile in our technician selection process.
With MasterTech, your home is in safe and capable hands, and we look forward to continuing to serve our friends and neighbors in mid-Missouri for years to come.
Call the Local Experts on Drain Cleaning
Trusting the plumbers at MasterTech Plumbing, Heating and Cooling for your drain cleaning needs is a decision backed by a host of strengths and a solid reputation within the community. With years of experience serving the Columbia area, MasterTech's team of expert plumbers has honed their skills in tackling even the most stubborn drain clogs. They understand that clogged drains can disrupt your daily life and business operations, which is why they prioritize quick response times and efficient solutions to minimize downtime.
Here are some of the key strengths that make MasterTech Plumbing, Heating and Cooling the go-to choice for drain cleaning in Columbia:
When you choose MasterTech Plumbing, Heating and Cooling for your drain cleaning, you can trust in their experience, professionalism, and dedication to providing efficient, cost-effective solutions that get your drains flowing smoothly again.
MasterTech can get your drains flowing again! Our technicians will provide you with a written, fixed price up front before starting any work. Call us today to schedule a service call.
FAQs on Drain Cleaning
Never pour liquid cooking oil from a fryer or grease from a skillet down your drain. Once it solidifies, you'll end up with a plugged sink drain that will need professional help to clear & clean out. It could also be a significant contributor to a blocked sewer line, and trust us, you don't want that to happen!

If your sewer line gets clogged, it can create all kinds of disgusting, and expensive, problems in your home. Contaminated water, raw sewage, and other nasty stuff can fill your bathtub, rise up out of the floor drain, and cause your toilets to overflow. You'll want professional drain cleaning services from MasterTech to get this problem fixed, and your health protected.
The most common cause of clogged sewer lines is roots. Trees, shrubs, bushes, and send out underground tentacles to bring in water and nutrients. Unfortunately, these roots often invade into sewer lines where they have cracked or broken from ground settling. The roots then snag solid waste, mud, rocks, hygiene products, and wipes which leads to a blocked sewer line. Root intrusion is not "normal" in a sewer line, and if you are dealing with it year after year, then it's likely that more comprehensive repairs are needed. (i.e. relining or excavation and replacement). The first step is to have the sewer drain line professionally cleaned, and then have it inspected with a camera. MasterTech offers a FREE camera inspection under these circumstances ($200 value)!
Do please understand that in some circumstances, the solution to a blocked or clogged drain requires a more significant repair. This can include:
– Clearing the sewer line and using a specialized process to "reline" the interior of the pipe
– Excavating a portion or the whole sewer line to replace it with modern materials designed to resist cracking/breaking and root intrusions