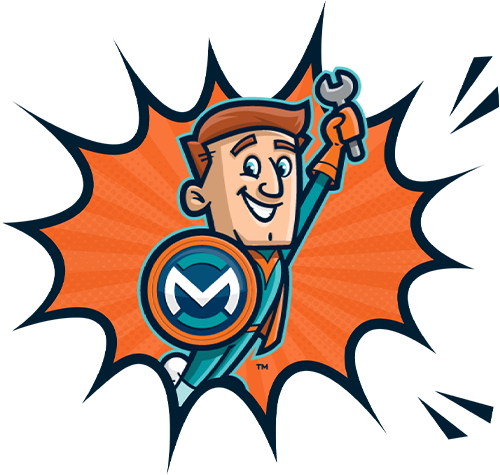 Accurate Air Quality Testing in Columbia, MO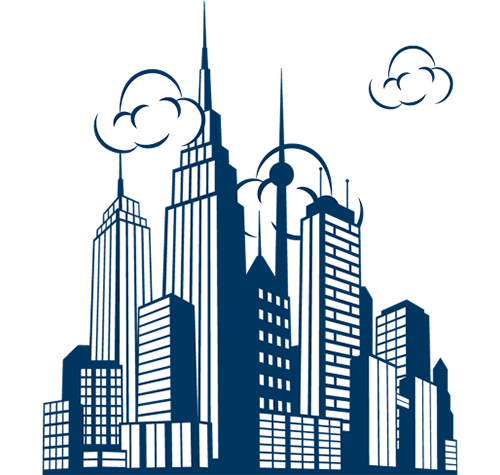 Imagine you've just moved into your dream home, and are excited about the fresh start. However, after a while, you notice that something doesn't quite feel right. Maybe it's the persistent musty odor, or perhaps you or your family members are experiencing unexplained health issues like allergies or respiratory problems. In real-life situations like these, where the air you breathe can affect your well-being, knowing the quality of your air becomes a necessity. That's where MasterTech Plumbing, Heating and Cooling's air quality testing becomes a lifesaver.
Answer to Lurking Threats in the Air
Owning a home brings joy, but it also comes with its unique set of challenges. One of the most critical aspects of home life is the quality of the air you and your loved ones breathe. However, Columbia, like many other areas, can have air quality issues that go unnoticed.
From allergens like pollen and mold spores to harmful indoor pollutants such as volatile organic compounds (VOCs), the air in your home can become a breeding ground for health problems. Allergies, respiratory issues, and unexplained illnesses can be linked to poor indoor air quality.
Enter air quality testing services to save the day!
MasterTech: Your Air Quality Solution
When it comes to testing your air quality, MasterTech Plumbing, Heating and Cooling stands out as the top choice. Our commitment to excellence and customer satisfaction sets us apart.
Our Air Quality Testing Process
At MasterTech, we follow a systematic service process to ensure your home's air quality is in top-notch condition:
Why Trust Our Local Experts
MasterTech Plumbing, Heating and Cooling isn't just a business; we're an integral part of the Columbia community. We understand the unique air quality challenges homeowners face in our area and are dedicated to improving your living environment.
Advantages of Accurately Tested Indoor Air Quality
Choosing our air quality testing services offers numerous benefits:
In Columbia, air quality testing is essential for a healthy living space. Our commitment to excellence, comprehensive testing and community-focused approach makes us the go-to company. Contact us today to schedule your assessment for a healthier home.
FAQs on Air Quality Testing
Home air quality tests can be worth it, depending on your specific circumstances and concerns. Here are some factors to consider:
– Health Concerns: If you or your family members experience respiratory issues, allergies, or unexplained health problems, an air quality test can identify potential indoor air pollutants that may be contributing to these issues.
– Home Environment: Homes with specific characteristics, such as older construction, moisture problems, or recent renovations, may be more likely to have indoor air quality issues. Testing can help pinpoint these problems.
– Allergen Sensitivities: If you have known sensitivities to allergens like mold, dust mites, or pet dander, testing can help determine if these allergens are present at elevated levels in your home.
– Home Improvement Projects: If you're planning home improvement projects or changes to your HVAC system, testing can establish a baseline for your indoor air quality and help you assess the impact of these changes.
– Peace of Mind: Some homeowners choose air quality testing for peace of mind, especially if they live in areas with poor outdoor air quality or want assurance that their home is a healthy environment.
While home air quality tests can provide valuable insights, it's important to choose a reputable testing method and, if necessary, consult with an indoor air quality professional to interpret the results accurately. Ultimately, the decision to conduct a test should align with your specific concerns and goals for improving your indoor air quality and overall health.
Symptoms of poor indoor air quality in your home can vary in severity and may manifest differently in individuals.

Common signs include:
– Respiratory Issues: Persistent coughing, wheezing, shortness of breath, or increased asthma symptoms can be indicative of indoor air pollutants.
– Allergies: Worsening allergy symptoms such as sneezing, runny or stuffy nose, itchy eyes, and skin rashes may occur when allergens like dust mites, mold spores, or pet dander are present.
– Fatigue: Feeling constantly tired or experiencing unexplained fatigue, headaches, or dizziness may be linked to poor indoor air quality.
– Throat and Eye Irritation: Irritation of the throat, eyes, nose, or skin can result from exposure to airborne pollutants or chemicals.
– Congestion: Persistent nasal congestion, sinusitis, or sinus headaches can be exacerbated by indoor air contaminants.
– Odors: Unpleasant or musty odors that linger indoors, despite cleaning efforts, can signal mold, mildew, or other air quality issues.
– Worsening Health Conditions: Individuals with pre-existing respiratory conditions, cardiovascular problems, or compromised immune systems may experience worsened symptoms or more frequent illnesses in a home with poor air quality.
If you notice these symptoms and suspect indoor air quality issues, consider conducting an air quality test and addressing potential sources of pollution such as inadequate ventilation, mold, or the presence of specific allergens. Improving indoor air quality can lead to better health and comfort for you and your family.