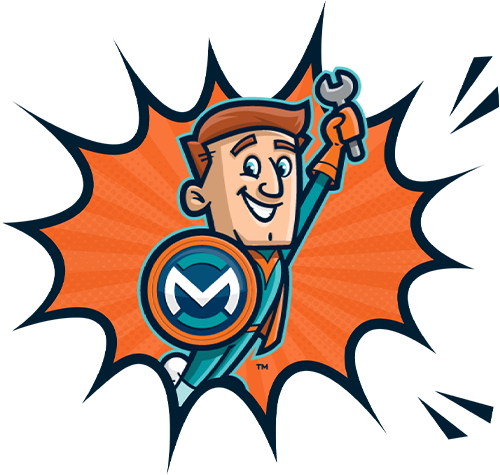 Garbage Disposal Installation in Columbia, MO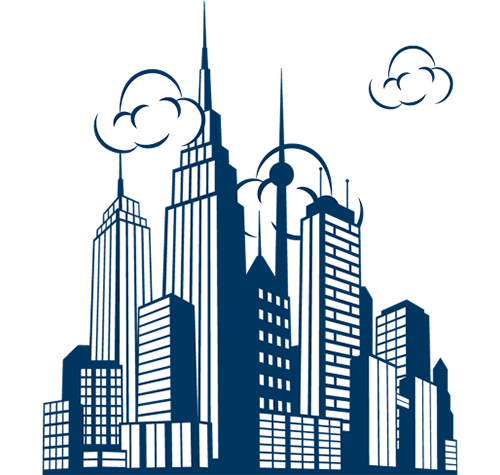 Your garbage disposal works hard every day, making it prone to clogging, jamming, or other problems. If you are having trouble with your device, give us a call to have the problem inspected. service in Columbia and all of Mid-Missouri.
Need to replace your garbage disposal? Get your new device professionally installed by the experts at MasterTech Plumbing, Heating and Cooling. Call (573) 777-3660 for immediate service in Columbia and all of Mid-Missouri.
Things to Consider Before Installing Your New Garbage Disposal
Are you installing a completely new garbage disposal or are you replacing an older device? Before moving forward with installation, we will need to make sure your electrical and plumbing systems are disposal-ready. If your kitchen does not currently have a grounded outlet, you will need to have one installed before setting up your new garbage disposal.
Other factors to consider include any accessories or upgrades you are interested in adding. We can supply you with inexpensive upgrades such as a push-button kit, dishwasher drain connector, baffle, or garbage disposal that is specifically designed to complement septic systems.
Repair vs. Replacement
Wondering whether you should repair your device or install a completely new garbage disposal? Our experts will provide you with the most cost-effective service.
We make every effort to fix the problem before recommending a replacement, particularly if your device is still under warranty. We can easily repair units that are jammed, clogged, or leaking.
However, if your garbage disposal is an older unit (over 10 years old) its blades may have already become dull and will need to be replaced.
Work With Columbia's Top Plumbers
Since 1991, MasterTech Plumbing, Heating and Cooling has been the trusted choice for plumbing, heating, and cooling services in mid-Missouri. Our unwavering commitment is to deliver 5-star service on every call. We've developed a comprehensive 6-step service system to ensure that each customer's needs are not only met but exceeded. At MasterTech, we believe in going above and beyond, which is why we employ only the best technicians who undergo rigorous screening, including drug tests, criminal background checks, and credit checks. We hold our team to the highest standards because, if we wouldn't trust them in our own grandmother's home, we won't send them to yours.
Our technicians are equipped with mobile warehouses stocked with over 5,000 parts, enabling them to complete nearly all repairs and installations without delay. This means you won't have to endure multiple visits or rescheduled appointments. We understand the urgency of your plumbing, heating, or cooling issues, which is why we strive to provide same-day or next-day service. At MasterTech, we take pride in our reputation for saving the day, one drain, pipe, sewer, furnace, or air conditioner at a time. Your satisfaction is our top priority, and we're dedicated to ensuring your home remains comfortable and problem-free.
We'll Help You Choose the Right Type of Garbage Disposal
With so many brands, features, and options available, it can be difficult to settle on the right device for your home. However, keep in mind that there are only two kinds of garbage disposals to choose from: continuous feed and batch feed. Once you've determined which one you want, we'll help you navigate your options for that specific type of disposal.
Work With Columbia's Top Plumbers and HVAC Experts
Whether you need your air conditioner repaired, a new furnace installed, or your drains cleared, MasterTech Plumbing, Heating and Cooling is happy to help.
Our Process
At MasterTech Plumbing, Heating and Cooling, our process is designed to provide our customers with top-notch solutions while ensuring convenience and peace of mind. Our reliable service process includes:
Why Choose Us
Trusting our local plumbers is a smart choice for several compelling reasons:
When you choose local plumbers, you're not just getting skilled professionals; you're also supporting your community and benefiting from their commitment to excellence.
Benefits of Professional Installation
Opting for professional installation of a garbage disposal system offers numerous advantages:
Investing in professional garbage disposal installation guarantees safety, efficiency, and peace of mind while maximizing the lifespan and performance of your system.
FAQs on Garbage Disposal Installation
The cost of labor to install a garbage disposal can vary significantly based on several factors, including the complexity of the installation, location, and the plumber's hourly rate. On average, you can expect to pay between $100 to $200 for the labor component of the installation. Here's a breakdown of factors influencing labor costs:
– Complexity: The complexity of the installation plays a significant role. If you're replacing an existing disposal, it's generally simpler and less expensive than installing a new unit from scratch.
– Location: Labor costs can also vary by location due to differences in local labor rates and the cost of living.
– Plumber's Hourly Rate: The plumber's hourly rate is a crucial factor. Rates can range widely, from $50 to $150 or more per hour, depending on their experience and location.
– Plumber's Fee: We hire only the best of the best plumbers, so while we are not the cheapest place you'll find, we do provide the best value. We stand behind our work and work hard to make sure things are done right the first time.
– Warranty and Service: Some plumbers may include a warranty or service guarantee in their labor costs, providing added value.
To get an accurate estimate, it's advisable to obtain quotes from local plumbers. They can assess the specific requirements of your installation and provide a more precise labor cost. Additionally, inquire about any additional fees or warranties included in the quote to make an informed decision.
Garbage disposal installation can vary in complexity depending on your level of plumbing and electrical expertise, as well as the specific circumstances of your kitchen. Here's a comprehensive overview of the installation process:
– Skill Level: For individuals with some DIY plumbing and electrical experience, installing a garbage disposal can be manageable. However, if you're not confident in your skills, it's safer to hire a professional plumber.
– Tools and Materials: You'll need specific tools and materials, including a wrench, screwdriver, plumber's putty, electrical cable connectors, and wire nuts.
– Electrical Wiring: If your kitchen doesn't already have a dedicated electrical circuit for the disposal, you'll need to run wiring, which can be complex and potentially hazardous if not done correctly.
– Plumbing Connections: Properly connecting the disposal to the sink drain and dishwasher discharge line is crucial to prevent leaks.
– Safety: Working with electricity and plumbing carries inherent risks. If not done correctly, it can lead to electrical shocks, water damage, or even fire hazards.
While some individuals may find garbage disposal installation relatively easy, it's not a beginner-level DIY project. If you're unsure about your skills or the complexity of your installation, it's highly recommended to hire a licensed professional plumber to ensure the job is done safely and correctly. The cost of professional installation is a worthwhile investment in terms of safety and peace of mind.
Installing a garbage disposal in your kitchen offers several compelling benefits:
– Convenience: Garbage disposals make meal cleanup easier by allowing you to dispose of food scraps directly down the drain. This reduces the need for constant trips to the trash can and minimizes odors.
– Environmental Impact: By reducing the amount of organic waste in your trash, you can contribute to less landfill waste and a smaller carbon footprint.
– Odor Control: Food waste left in trash cans can create unpleasant odors, but with disposal, you can eliminate these odors quickly by grinding food into tiny particles that are flushed away.
– Cleaner Kitchen: A disposal can help keep your kitchen cleaner and more sanitary by preventing food residue from accumulating in the trash.
– Prevention of Clogs: Properly used disposals can help prevent sink and drain clogs by breaking down food particles before they can accumulate and block pipes.
– Reduced Pest Attraction: Fewer food scraps in the trash can mean fewer pests like flies and rodents in your kitchen.
– Added Home Value: Installing disposal can increase the resale value of your home, making it a wise investment.
A garbage disposal offers convenience, hygiene, and environmental benefits while enhancing the overall functionality and value of your kitchen. It's a practical addition for modern households seeking efficiency and cleanliness.