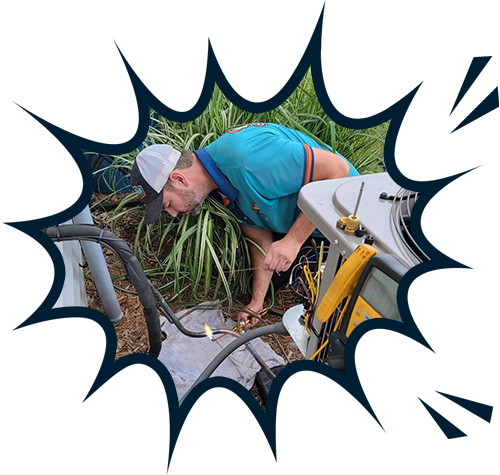 Expert Air Conditioning Installation in Columbia, MO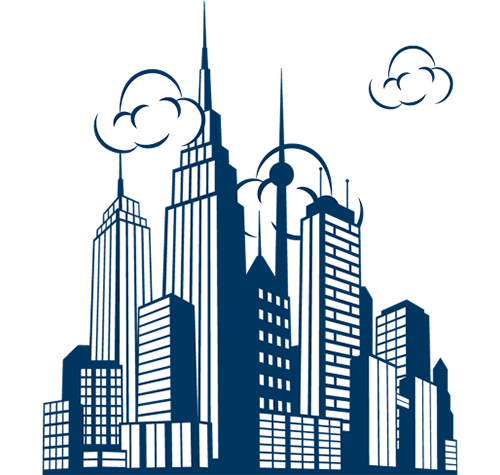 MasterTech Plumbing, Heating and Cooling is a renowned HVAC company in Columbia, MO, specializing in providing expert air conditioning installation services. With our extensive knowledge and experience in the field, MasterTech Plumbing, Heating and Cooling aims to solve the problem of inefficient or outdated cooling systems in homes and businesses. By offering professional installation services, residents in Columbia, MO can enjoy efficient and reliable air conditioning that meets their specific needs.
The Consequences of Outdated Air Conditioning Systems
Outdated or inefficient air conditioning systems can lead to a range of issues, including poor cooling performance, high energy consumption, frequent breakdowns, and discomfort in your living or working space. These problems can negatively impact your daily life and productivity, especially during the hot and humid months of summer.
How MasterTech Plumbing, Heating and Cooling can Help
MasterTech Plumbing, Heating and Cooling, the trusted HVAC experts in Columbia, MO, provide professional air conditioning installation services to address this problem effectively. Their team of skilled technicians understands the importance of a properly installed and optimized AC system for maximum cooling efficiency and performance. They are equipped with the necessary expertise and tools to assess your needs, recommend suitable AC units, and install them with precision and care.
Proper Air Conditioning Installation in Columbia, MO
Our proven and tested installation service process:
Feel the MasterTech Plumbing, Heating and Cooling Difference
Failure to address the problem of outdated or inefficient air conditioning systems can lead to various consequences. These may include poor cooling performance, increased energy bills, frequent breakdowns, compromised indoor air quality, and reduced comfort in your home or workplace. Additionally, improper installation can result in system inefficiencies, shorter lifespan, and potential safety hazards.
Benefits of Proper Air Conditioning Installation
By engaging the services of MasterTech Plumbing, Heating and Cooling for air conditioning installation in Columbia, MO, you can enjoy numerous benefits. These include enhanced cooling performance, improved energy efficiency, lower utility bills, increased comfort, extended lifespan of your AC system, reduced maintenance costs, and peace of mind knowing that your cooling needs are professionally taken care of.
For seamless AC installation in Columbia, MO, contact our team of HVAC experts at (573) 777-3660. For seamless AC installation in Columbia, MO, contact our team of HVAC experts at
FAQ
Air conditioning units should be serviced regularly to ensure they function efficiently and maintain optimal performance. The recommended service frequency can vary based on several factors, including the type of system, its usage, and environmental conditions. Here's a general guideline:

– Residential Systems: For typical home air conditioning units, it's advisable to schedule annual maintenance. This involves cleaning or replacing filters, checking refrigerant levels, inspecting electrical components, and ensuring that the system is clean and free from debris. Regular servicing can prevent breakdowns and maintain energy efficiency.

– Commercial and Industrial Systems: Larger systems used in commercial or industrial settings often require more frequent maintenance. These units should typically be serviced at least twice a year, especially before the cooling or heating seasons.

– High-Use Environments: If your AC unit operates year-round or in extreme conditions, such as dusty or humid environments, more frequent maintenance may be necessary. Quarterly or even monthly checks may be advisable in such cases.

– DIY Maintenance: Homeowners can also perform basic maintenance tasks, such as cleaning or replacing filters, to extend the time between professional services.

Regular servicing not only extends the lifespan of the AC unit but also ensures better indoor air quality and energy efficiency. Consult the manufacturer's guidelines and consider the specific conditions in which your system operates to determine the optimal service frequency.
When your air conditioner (AC) is not blowing cold air, several factors could be at play, and diagnosing the issue requires a systematic approach:

– Thermostat Settings: Start by checking your thermostat. Ensure it's set to "cool" mode and at the desired temperature. Sometimes, a simple adjustment can resolve the problem.

– Dirty Air Filters: Clogged or dirty air filters restrict airflow, reducing the AC's cooling capacity. Replace or clean filters as recommended by the manufacturer.

– Refrigerant Levels: Low refrigerant levels could be a cause. This may indicate a leak, and it's best to consult a professional to locate and repair the leak and recharge the refrigerant.

– Condenser Unit Issues: Check the outdoor condenser unit for obstructions, such as debris, leaves, or a dirty condenser coil. Clear any blockages and ensure good airflow.

– Faulty Components: Electrical or mechanical issues, such as a malfunctioning compressor, capacitor, or fan motor, can also lead to warm air blowing. A qualified technician should diagnose and repair these issues.

– Duct Problems: Leaky or improperly insulated ducts can result in cooled air escaping before it reaches your living space.

– System Size: An AC system that's too small for your space may struggle to cool effectively. Conversely, an oversized unit can lead to short cycling, reducing efficiency.

If you're unable to identify or resolve the issue, it's best to consult a professional heating and air conditioning technician. They can perform a comprehensive inspection, identify the root cause, and recommend the necessary repairs to ensure your AC system blows cold air efficiently.

An AC tune-up is a critical aspect of routine air conditioning maintenance designed to ensure your system operates at peak performance and efficiency. While the specific procedures may vary depending on the service provider and the type of AC system, a comprehensive AC tune-up typically includes the following key components:

– Thermostat Calibration: Ensuring the thermostat is accurate and set to your desired temperature.

– Air Filter Inspection/Replacement: Checking and cleaning or replacing air filters to ensure proper airflow.

– Electrical Component Check: Inspecting and tightening electrical connections, as loose connections can be a fire hazard and lead to inefficiencies.

– Refrigerant Level Check: Verifying refrigerant levels to ensure they are within the manufacturer's recommended range. Low refrigerant levels can indicate a leak.

– Condenser and Evaporator Coil Cleaning: Cleaning the outdoor condenser coil and indoor evaporator coil to improve heat transfer and efficiency.

– Condensate Drain Cleaning: Ensuring the condensate drain is clear and unblocked to prevent water damage and mold growth.

– Inspecting and Lubricating Moving Parts: Lubricating motors and bearings to reduce friction and wear.

– Testing the Start and Run Capacitors: Ensuring these components are functioning correctly.

– Fan and Blower Motor Inspection: Checking the condition and performance of the fan and blower motors.

– Checking for Air Leaks: Inspecting ducts and connections for air leaks that can reduce efficiency.

– Thorough System Testing: Running the system through a full cycle to confirm it cools and dehumidifies effectively.

– Safety Checks: Verifying that all safety controls are functioning properly.

– Recommendations: Provide recommendations for any necessary repairs or upgrades to enhance system performance and efficiency.

Regular AC tune-ups not only extend the lifespan of your unit but also improve energy efficiency and indoor air quality. It's advisable to schedule an annual tune-up, preferably in the spring before the cooling season begins. This proactive approach can help identify and address issues before they become major problems, ultimately saving you money and ensuring your AC system operates reliably throughout the hot months.