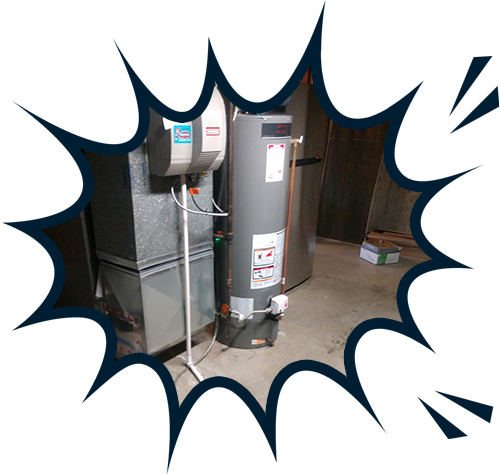 Humidifier Services in Columbia, MO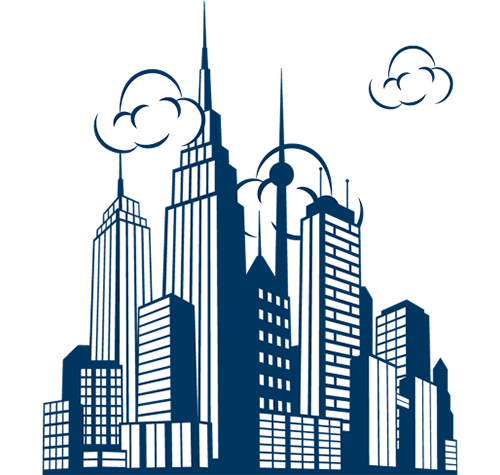 Imagine if it's a chilly winter morning in Columbia, and you wake up feeling like you've been marooned in the Sahara Desert overnight. Your skin feels dry, your throat is scratchy, and the static shocks are relentless. Real-life situations like these can make the winter months uncomfortable and even affect your health. Good thing that MasterTech Plumbing, Heating and Cooling is here for guaranteed humidifier services.
Solving the "Winter Desert Dilemma"
Homeownership comes with its share of challenges, and one of the most common ones during the winter months is the lack of indoor humidity. The cold air outside is dry, and when you heat it inside your home, it becomes even drier. The result? Low humidity levels can wreak havoc on your comfort and health.
Dry indoor air can lead to a range of problems, including dry skin, irritated eyes, respiratory issues, and even an increased susceptibility to illnesses. Plus, it can cause wooden furniture and floors to crack and warp, not to mention the annoying static electricity shocks.
This is where a humidifier becomes essential.
MasterTech: Your Humidifier Heroes
When it comes to a humidifier for your home, MasterTech Plumbing, Heating and Cooling is your trusted choice. Our commitment to excellence and customer satisfaction sets us apart.
Our Humidifier Installation Process
At MasterTech, we follow a systematic service process to ensure your home's humidity levels are optimal:
Work With Our Local Experts
MasterTech Plumbing, Heating and Cooling isn't just a business; we're an integral part of the Columbia community. We understand the unique challenges homeowners face in our area and are dedicated to improving your living environment.
Benefits of Professional Humidifier Services
Choosing our humidifier services offers numerous benefits:
In Columbia, a humidifier isn't just a luxury – it's a necessity for maintaining a comfortable and healthy living environment, especially during the dry winter months. At MasterTech Plumbing, Heating and Cooling, we take pride in being your trusted local experts. Our commitment to excellence, comprehensive solutions, and community-focused approach make us the go-to company for all your humidification needs. Don't let dry air affect your comfort and well-being; contact us today to schedule your humidifier assessment and take the first step toward a more comfortable and healthier home.
FAQs on Humidifiers
A humidifier is a device designed to add moisture to the air in indoor environments. Its primary function is to increase and maintain the humidity levels in a room or building. Here are the key benefits of using a humidifier:
– Improved Comfort: Humidifiers help prevent excessively dry indoor air, which can cause discomfort. Adequate humidity levels can alleviate dry skin, irritated eyes, and scratchy throat, especially during the winter months when heating systems can dry out the air.
– Respiratory Health: Humidifiers can ease respiratory issues by keeping the air moist. This is particularly beneficial for individuals with allergies, asthma, or frequent colds, as it can help reduce congestion and make breathing more comfortable.
– Preventing Dryness: Dry indoor air can lead to various problems, including dry and cracked lips, static electricity, and damage to wooden furniture and flooring. Humidifiers help maintain optimal humidity, preventing these issues.
– Improved Sleep: Maintaining a comfortable level of humidity can promote better sleep by reducing snoring and minimizing discomfort caused by dry air.
– Healthier Skin: Adequate humidity can keep skin hydrated and may reduce the appearance of dry, flaky skin.
– Protecting Home: Proper humidity levels can prevent damage to wooden structures and furnishings, as well as reduce the risk of paint and wallpaper cracking.
A humidifier is a valuable appliance that can enhance indoor comfort, promote better health, and protect your home from the adverse effects of dry air. It's essential to use and maintain a humidifier properly to achieve these benefits effectively.
Sleeping with a humidifier can be beneficial for many people, depending on their individual needs and the climate they live in. Here are some advantages of using a humidifier while sleeping:
– Improved Comfort: Humidifiers add moisture to the air, preventing overly dry indoor conditions. This can alleviate symptoms like dry throat, nasal congestion, and dry skin, making it easier to sleep comfortably.
– Reduced Snoring: Proper humidity levels can help reduce snoring by keeping the airways and throat from becoming too dry, which often contributes to snoring.
– Enhanced Sleep Quality: Sleeping in a comfortable, humidified environment can promote better sleep quality by reducing nighttime awakenings caused by discomfort from dry air.
– Respiratory Health: For individuals with respiratory conditions like allergies or asthma, a humidifier can ease breathing and reduce the severity of symptoms.
– Preventative Measures: Using a humidifier during the dry winter months can help prevent colds and flu by maintaining adequate indoor humidity, which can hinder the spread of airborne viruses.
It's essential to strike the right balance, as excessive humidity can lead to its own set of problems, including mold growth and dust mite proliferation. To enjoy the benefits of sleeping with a humidifier, monitor humidity levels and ensure they stay within a comfortable and safe range, typically around 30-50%. Cleaning and maintaining the humidifier regularly is also crucial to prevent bacterial or mold contamination.
Yes, humidifiers can be very helpful when you're sick, especially if your illness involves respiratory symptoms like a cold, flu, or sinus congestion. Here's how humidifiers can benefit you when you're under the weather:
– Relief from Congestion: Adding moisture to the air helps soothe irritated nasal passages and airways, reducing congestion and making it easier to breathe.
– Throat Comfort: Proper humidity levels can alleviate a sore throat, reducing discomfort and irritation.
– Improved Sleep: Congestion and dry throat often worsen at night, making it difficult to sleep. Humidifiers create a more comfortable sleeping environment by maintaining optimal humidity levels.
– Faster Recovery: Moist air can help your body fight off viruses and bacteria more effectively, potentially speeding up your recovery.
– Preventing Further Irritation: Dry indoor air can worsen respiratory symptoms. Humidifiers maintain a moist environment, preventing further irritation to your already sensitive airways.
To maximize the benefits, use a cool-mist humidifier and clean it regularly to prevent mold or bacterial growth. Ensure the humidity level remains between 30-50% for the most comfort and effectiveness. However, if you have specific health concerns or conditions, consult a healthcare professional for personalized advice on using humidifiers when sick.
It's generally not recommended to put essential oils or fragrances directly into a humidifier's water tank unless the humidifier is specifically designed for this purpose. Adding oils or fragrances to a standard humidifier can cause several issues:
– Damage to the Humidifier: Essential oils can damage the internal components of a humidifier, leading to malfunctions or reduced lifespan.
– Air Quality Concerns: Diffusing essential oils in a humidifier can release concentrated vapors into the air, which may be overpowering and irritating to the respiratory system for some individuals.
If you want to use essential oils with a humidifier, it's advisable to use a dedicated essential oil diffuser, which is designed to disperse oils safely and efficiently into the air. These devices are equipped with mechanisms to dilute and disperse oils effectively, maintaining air quality and preventing damage to the unit. Always follow the manufacturer's instructions for your specific essential oil diffuser to ensure safe and proper usage.