MasterTech is a growing professional service company. Regardless of expertise or experience, we're interested in meeting candidates to fill positions and enhance our company. We've even been known to create positions for the right people!
In addition to top pay, we offer many benefits such as medical, vision and dental insurance, up to 3 weeks paid vacation, sick leave, 50-100 percent match on your 401K retirement, 8 paid holidays, and a host of other benefits that are unmatched in this area!
We keep on growing because we only hire the best, and our customers love us for it. Read our Google Reviews for yourself at this link –> t.ly/eAtA
Technicians, you've probably seen our trucks, driven by one of our billboards, and heard our ads on the radio. What you don't know is what it's like to be a part of a team like the one at MasterTech. How much money you can earn when you follow our proven success system. How much we encourage ongoing training and education. How great it feels to have customers rave about you and insist that you're the only technician they want working in their home. How awesome it feels to have supportive coaching and guidance rather than micromanagement. How much you can grow when you truly apply yourself. How cool it is to be rewarded with bonuses, spiffs, and other incentives for doing things the right way. (This is in addition to the amount shown as the salary/pay scale) We will show you respect, appreciation, and care about you as a whole person. We will also track your hours to help you earn your journeyman's and/or master's license.
People often come to us looking for a job. They stay with us because they find a fulfilling career, room to grow, and opportunities to succeed.
We have a hard-working, yet friendly work culture. If you are humble, hungry and smart, and would like to be considered for a position with MasterTech, please click on one of the job descriptions below. Then please complete the online application. If there isn't a "perfect" position listed for your skill set, please use the General Interest listing.
We are an equal opportunity employer and are always looking for high character people to provide 5-star level service to our exceptional customers.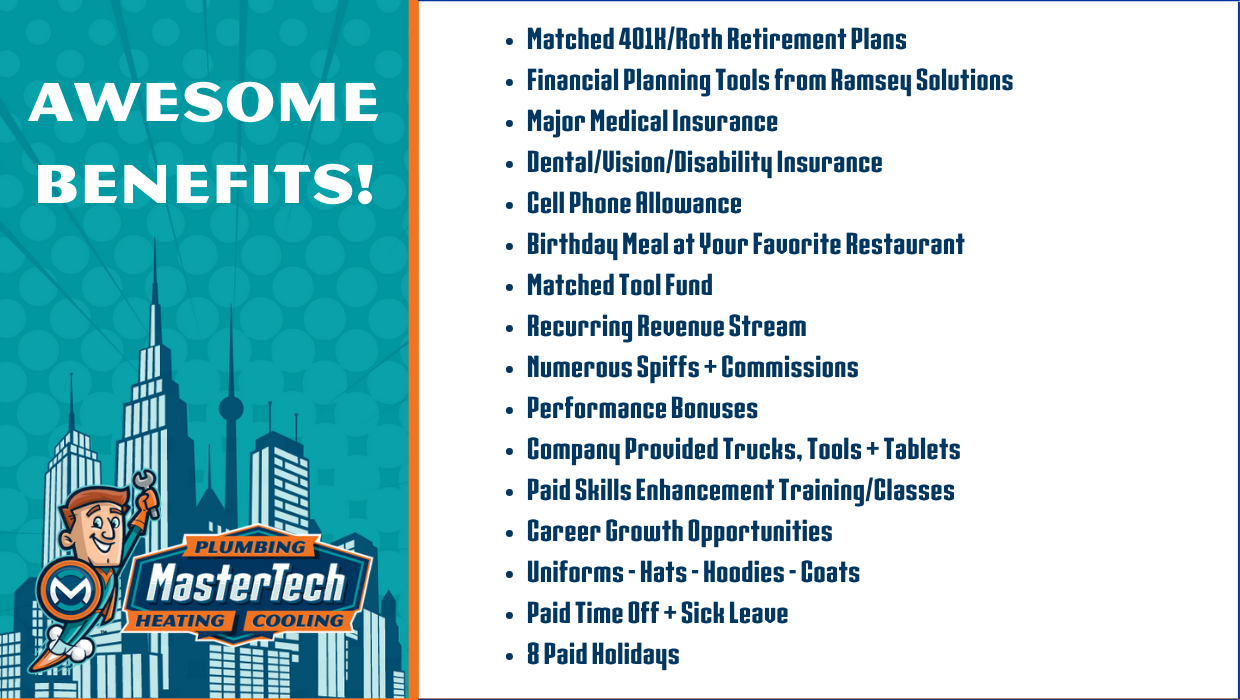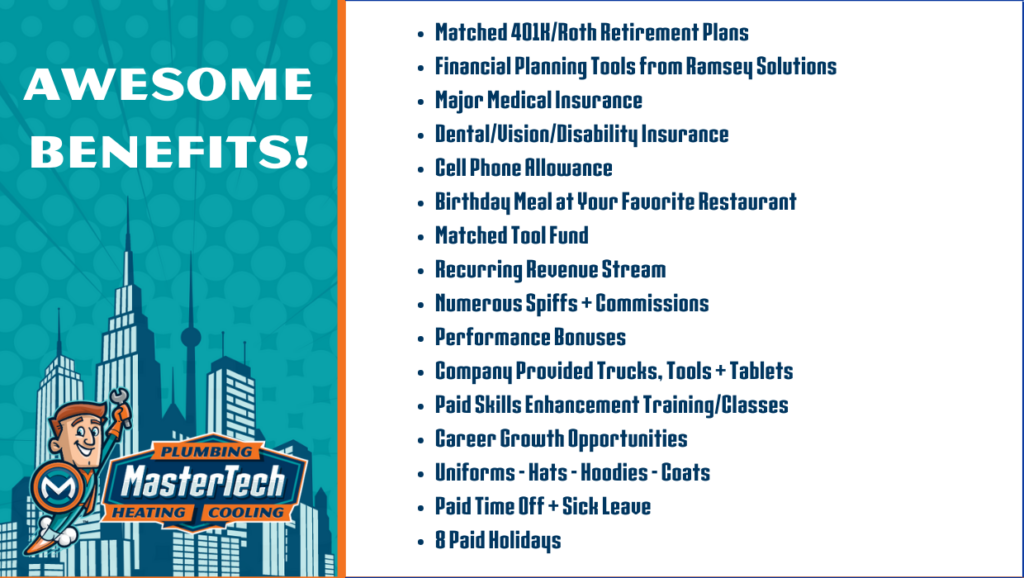 Columbia
,

Full-time, Part-time