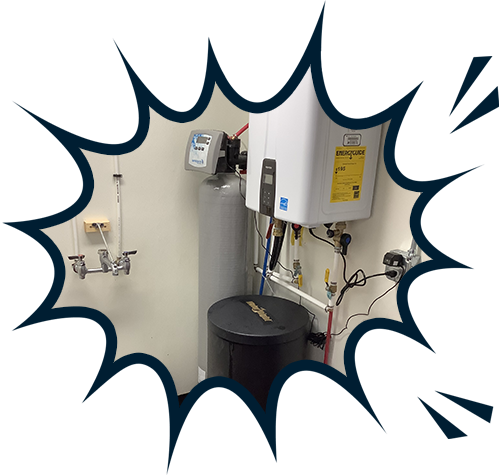 Water Heater Installation & Repair in Columbia, MO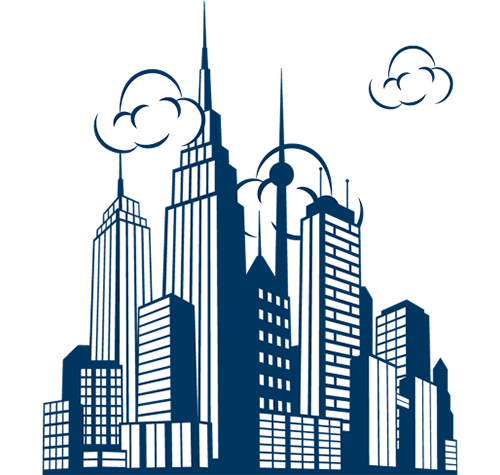 Tired of having to take cold showers in the morning? Start your day right by making sure your water heater is working efficiently. MasterTech Plumbing, Heating and Cooling specializes in water heater repair and replacement, serving customers throughout Columbia, and Mid-Missouri. We're also available 24/7 to handle emergencies involving burst water heater tanks, which can quickly result in flooding and water damage.
Avoid interruptions to your daily routine with professional water heater repair or replacement. Call (573) 777-3660 to schedule service.
Common Water Heater Problems
Give us a call to have the problem inspected. We will identify the cause of the problem and make sure you receive the right solution. In most cases, a damaged or worn-out element is to blame; we can easily replace those with extra parts from our mobile warehouse.
Signs It's Time to Replace Your Water Heater
We understand that a new water heater is a major investment, and the decision to replace your old unit shouldn't be taken lightly. This is why we try to provide our customers with cost-effective repairs when possible. However, we will also let you know if replacement is the better option.
If you are frequently calling for help with your water heater, you might be able to save more in the long run by replacing your old unit. A new, more efficient water heater will give you at least 8–12 years of reliable hot water and peace of mind.
Water heater tanks that are starting to rust can burst when you least expect it. Don't wait for an emergency to happen! Plan for replacement as soon as possible.
Trying to repeatedly repair an older water heater that is on its last legs (and no longer under warranty) may cost you more than having the unit replaced. If your water heater is over two decades old and has been experiencing frequent problems, it may be time to consider installing a new unit.
Undersized water heaters can also lead to a lack of hot water. This is why working with a trusted professional is so important when it comes to installing a new water heater. A licensed plumber will provide you with a water heater that is appropriately sized to meet your household's hot water demands.
Our Installation Process
We've been helping Mid-Missouri homeowners solve their hot water problems since 1990. We install high-efficiency tank and tankless water heaters from A.O. Smith, offering a six-year manufacturer's warranty and our own two-year parts and labor warranty. Our experts are also trained to repair and install any make, model, or size of the water heater.
Our Reliable Service Process
Why Work With Columbia's Top Plumbers
Benefits of Properly Installed or Repaired Water Heater
Don't let hot water troubles disrupt your daily routine. Contact us today and let us bring back the warmth of hot water into your life!
FAQs on Water Heater Installation & Repair
Deciding whether to replace a 15-year-old water heater depends on various factors, including its condition, efficiency, and your specific needs. Here are some key considerations:
– Age and Lifespan: A typical water heater has a lifespan of around 10-15 years. If your water heater is reaching the upper end of this range, it's prudent to start thinking about replacement, as older units are more prone to leaks and failures.
– Efficiency: Older water heaters may be less energy-efficient than modern models. Replacing it with a newer, energy-efficient unit can lead to significant energy savings over time.
– Repair History: If your water heater has required frequent repairs in recent years, it might be more cost-effective to invest in a new unit rather than continuing to fix the old one.
– Rust and Corrosion: Check for signs of rust or corrosion on the tank. If you notice significant rust or deterioration, it's a clear indication that replacement is necessary.
– Hot Water Needs: Evaluate whether your current water heater meets your household's hot water demands. If you've experienced insufficient hot water or increased usage, a larger or more efficient unit might be beneficial.
– Upcoming Maintenance Costs: Consider the cost of potential maintenance and repairs. If the cost of repairs is a significant portion of a new water heater's price, replacement makes more sense.
– Energy Savings: Newer water heaters, especially tankless or high-efficiency models, can provide substantial energy savings, which may offset the initial purchase cost.
While a 15-year-old water heater may still be functioning, it's essential to assess its condition, efficiency, and the potential for future problems. If it's showing signs of wear and inefficiency or has a history of repairs, replacing it with a newer, more efficient model can provide improved performance, energy savings, and peace of mind. Consulting with a professional plumber or technician can help you make an informed decision based on your specific circumstances.
The lifespan of a water heater can vary depending on factors such as the type of water heater, water quality, maintenance, and usage patterns. Generally, here are the expected lifespans for common types of water heaters:
– Tank Water Heater: Conventional tank water heaters typically last around 10 to 15 years. Regular maintenance, such as flushing the tank to remove sediment and inspecting the anode rod, can help extend their lifespan.
– Tankless Water Heater: Tankless or on-demand water heaters often have a longer lifespan, averaging 15 to 20 years or more. They have fewer components that can wear out compared to tank heaters.
– Heat Pump Water Heater: Heat pump water heaters can last up to 15 years or more. They are highly efficient but may require occasional maintenance to keep the heat pump system running optimally.
Several factors can influence the longevity of your water heater:
– Water Quality: Hard water with high mineral content can lead to scale buildup and reduce the lifespan of water heaters. Installing a water softener can help mitigate this issue.
– Regular Maintenance: Routine maintenance, such as flushing, inspecting, and replacing sacrificial anode rods, can extend the life of your water heater.
– Usage: The more a water heater is used, the more wear and tear it experiences. Larger households may put more stress on the unit.
– Installation Quality: Proper installation by a qualified technician can contribute to the longevity of your water heater.
The key to maximizing your water heater's lifespan is proper maintenance, water quality management, and being aware of signs of deterioration or inefficiency, such as leaks or reduced hot water output.