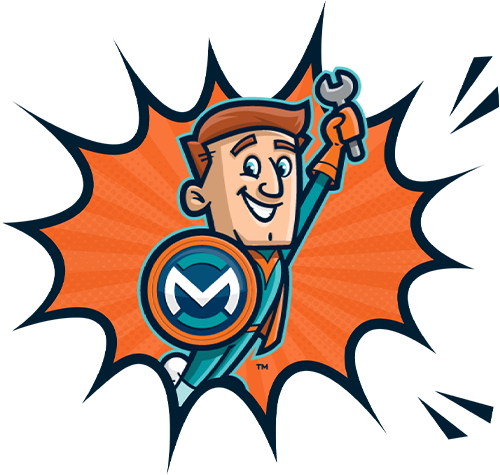 Water Filtration Services in Columbia, MO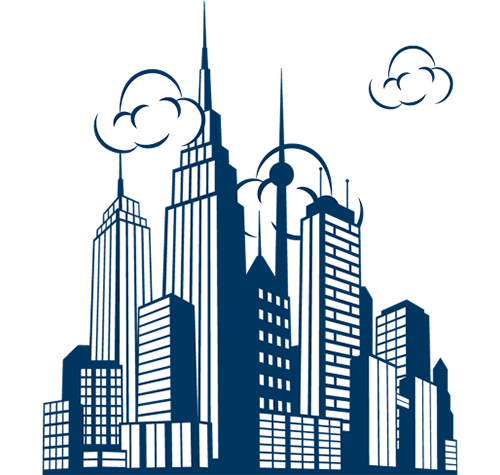 Water is the essence of life, but when it flows through your home's pipes, it can sometimes carry unwanted impurities that affect both your health and your daily chores. Imagine having a sip of tap water only to be met with an unpleasant taste or worrying about contaminants that may be lurking in your drinking water. For your peace of mind, getting a water filtration system installed in your home is best.
Avoid Unsafe Drinking Water
In Columbia, homeowners encounter several water-related issues like:
Your Go-To Plumber for Water Filtration
MasterTech Plumbing, Heating and Cooling have established themselves as the premier choice for water filtration services in mid-Missouri:
Our Filtration Installation Process
Our approach to improving your water quality is straightforward and effective:
Trust Our Local Experts
Our local plumbers are committed to serving the Columbia community:
Advantages of Our Water Filtration Services
Opting for MasterTech's water filtration services offers numerous benefits:
Clean, safe water is essential for a healthy and comfortable home life. Don't let water quality issues affect your family's well-being. Trust the local experts at MasterTech Plumbing, Heating and Cooling to provide you with top-notch water filtration services tailored to your unique needs. Contact us today to enjoy the many advantages of having high-quality water at your fingertips.
FAQs on Water Filtration Systems
The effectiveness of a water filtration method depends on the specific contaminants you need to remove from your water. Different methods target different types of impurities. Here are some of the most effective water filtration methods:
– Reverse Osmosis (RO): RO systems use a semipermeable membrane to remove a wide range of contaminants, including heavy metals, minerals, and bacteria. They are highly effective but can be slow and waste some water during the filtration process.
– Activated Carbon Filtration: This method uses activated carbon to absorb impurities like chlorine, volatile organic compounds (VOCs), and bad tastes and odors. It's excellent for improving taste and odor but may not remove all contaminants.
– Ultraviolet (UV) Purification: UV systems use ultraviolet light to kill bacteria, viruses, and other microorganisms, making it highly effective for disinfection. However, it doesn't remove other types of impurities.
– Ion Exchange: Ion exchange systems, like water softeners, remove hardness minerals like calcium and magnesium, but they may not address other contaminants.
– Distillation: Distillation boils water and condenses the steam to remove impurities. It's effective at removing minerals, heavy metals, and some organic compounds.
The most effective method for your home depends on your water quality and specific concerns. A combination of methods or a whole-house filtration system can provide comprehensive water treatment, ensuring safe and clean drinking water. It's essential to have your water tested to determine the appropriate filtration method for your needs.
The cost of a whole-house water filtration system can vary widely based on several factors:
– System Type: The type of filtration system you choose will significantly impact the cost. Simple systems, like activated carbon filters, may start at a few hundred dollars, while more complex systems, such as reverse osmosis or UV purification, can range from $1,000 to several thousand dollars.
– System Capacity: The size and capacity of the system matter. Larger systems designed to handle high water flow rates and larger homes will cost more.
– Filtration Needs: The specific contaminants you want to remove can affect the cost. Some systems are designed to target particular impurities, so custom solutions may cost more.
– Installation: Professional installation costs can vary by location and the complexity of the installation. Complex installations may require plumbing modifications, which can add to the overall cost.
– Maintenance: Consider ongoing maintenance costs, such as filter replacements or UV lamp changes
In general, you can expect to invest anywhere from $500 to $5,000 or more for a whole-house water filtration system, including installation. To determine the exact cost for your home, it's essential to have a water quality test performed and consult with a professional to choose the right system for your needs.
Choosing the right water filtration system depends on your specific water quality issues and needs. Here are some common types of water filtration systems and when to consider them:
– Activated Carbon Filters: These are excellent for removing chlorine and odors and improving taste. Consider them if you want better-tasting tap water.
– Reverse Osmosis (RO) Systems: RO systems are effective at removing a wide range of contaminants, including heavy metals, fluoride, and microorganisms. Choose RO if your water has multiple issues.
– UV Water Purifiers: UV purifiers disinfect water by killing harmful microorganisms. They're suitable for well water or when bacteria and viruses are a concern.
– Whole-House Filtration: Install whole-house systems if you want clean water from every tap. These systems can be customized to address specific water issues.
– Water Softeners: Water softeners remove hardness minerals like calcium and magnesium. Use them if you have hard water causing scale buildup and plumbing issues.
– Sediment Filters: Sediment filters remove sand, silt, and larger particles. Consider them as a pre-filter in areas with sediment-laden water sources.
– pH Neutralizers: These systems balance pH levels in water. They're useful if you have acidic or alkaline water.
Before choosing a system, have your water tested to identify contaminants. Then, consult with a water treatment professional to determine the most suitable filtration method to address your specific water quality concerns.
When it comes to removing the most contaminants from your water, Reverse Osmosis (RO) systems are among the most effective options. RO systems use a semipermeable membrane to filter out a wide range of contaminants, including:
– Heavy Metals: RO systems can remove lead, arsenic, mercury, and other heavy metals.
– Dissolved Solids: They effectively reduce dissolved solids, such as salts and minerals, which can affect taste and water quality.
– Chemical Contaminants: RO systems can eliminate chlorine, pesticides, herbicides, and a variety of chemicals.
– Microorganisms: While not a replacement for UV purifiers, RO can filter out some bacteria and viruses.
– Dissolved Organics: RO systems can remove organic compounds responsible for odors and tastes.
– Sediment and Particulates: They are efficient in removing sediment, rust, and particles.
It's important to note that RO systems are typically installed under the sink and provide purified water for drinking and cooking. If you want whole-house filtration or have specific water quality issues like bacteria or iron, you may need additional systems or treatments in combination with RO.