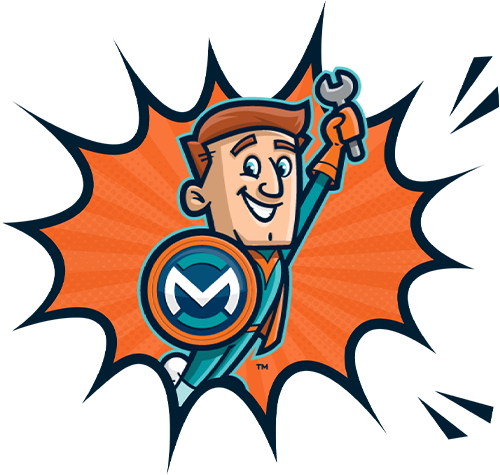 Shower Installations in Columbia, MO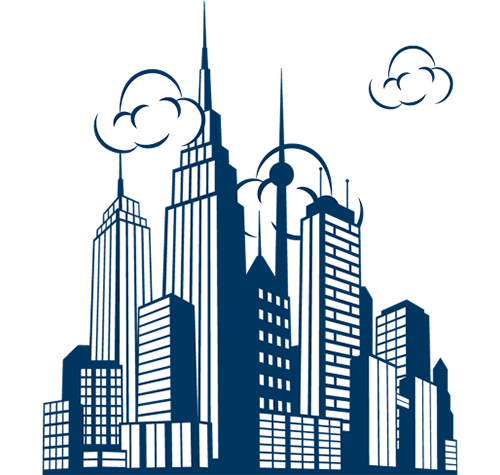 Want to replace your tub with a more accessible step-in shower? MasterTech Plumbing, Heating and Cooling is here to make sure your project is handled safely and efficiently. We provide professional shower installations throughout Columbia, and the Mid-Missouri area.
Give your bathroom a sleek new look with a professionally installed shower. Leave the fitting and plumbing work to us. Call (573) 777-3660 now to schedule an estimate.
When a New Shower Can Solve Persistent Issues
When it comes to bathroom plumbing, there are several situations where the installation of a new shower becomes the best course of action to address persistent problems effectively.
1. Severe Water Damage: When your shower experiences recurring leaks that have caused extensive water damage to the surrounding walls, floors, or structural components, repairing the existing shower may prove uneconomical or insufficient. Replacing the shower is essential to prevent further deterioration, mold growth, and restore the integrity of your bathroom.
2. Outdated Fixtures and Poor Performance: Older showers often come equipped with outdated fixtures, inadequate water flow, or lack modern conveniences such as adjustable showerheads, thermostatic valves, and energy-efficient features. This results in an unsatisfactory shower experience. Installing a new shower not only improves performance but also brings your bathroom into the 21st century, enhancing both functionality and aesthetics.
3. Plumbing System Incompatibility: Incompatibility with your home's existing plumbing system can lead to issues like water pressure inconsistencies, temperature fluctuations, or frequent clogs. Upgrading to a new shower that aligns with your plumbing system's specifications can resolve these problems, ensuring a reliable and efficient bathing experience.
4. Safety Concerns: Safety should always be a top priority in your bathroom. If your current shower poses safety hazards due to extreme temperature fluctuations, the risk of scalding, or sudden cold water bursts, it's imperative to replace it with a safer, thermostatically controlled shower to protect yourself and your family from potential accidents.
Work With Columbia's Top Plumbers
Since 1991, MasterTech Plumbing, Heating and Cooling has proudly served the community of mid-Missouri as the trusted name in the industry. Our unwavering commitment is to deliver 5-star level service on every single call. To ensure this, we've implemented a meticulous 6-step service system that leaves no room for anything less than complete customer satisfaction.
We believe in hiring only the best of the best technicians. Our rigorous selection process includes drug screenings, criminal background checks, and credit checks. If our technicians don't meet our own grandmother's standards, they won't set foot in your home.
Remodeling Your Bathroom? Get a New Shower As Well!
We are happy to help you add a new shower as part of your remodeling project. Our experts will help you select the best materials and make sure they fit with your planned aesthetic.
With so many options available when it comes to showerheads, tub faucets, and valves, it can be difficult trying to pick the ideal product for your home. Save time by having us select the right fixtures for you. We will discuss your style and design preferences beforehand and supply you with high-quality products from Wolverine Brass. We can also install low-flow fixtures for those interested in saving more on their water bill.
Discuss Your Plans With Our Shower Installation Experts
Our initial conversation will include a discussion of your preferences, needs, and special requests. We have handled everything from pipe relocating to installing ADA-compliant accessories to plumbing rough-ins for new basement showers. No matter what your plans are or what you require, we will do our best to help turn your ideas into reality.
We will need to determine if pipe rerouting can be completed safely. If so, we will acquire the necessary permits and make sure your plumbing lines are safely relocated.
If you live in an older property with leaking water lines, it may be time to consider installing new pipes as well. PEX is a popular replacement for old copper pipes.
Trust Your New Shower to Professionals
Benefits of Professionally Installed Showers:
Investing in a professionally installed shower ensures not only a functional and beautiful addition to your home but also peace of mind knowing that it will stand the test of time and provide lasting value.
FAQs on Shower Installation
The cheapest way to install a shower is by opting for a basic, no-frills design and minimizing labor and material costs. Here are some cost-saving strategies for achieving an affordable shower installation:
– Pre-fabricated Shower Kits: Consider using pre-fabricated shower kits, which come with all the necessary components, including walls, base, and fixtures. These kits are generally more affordable than custom-tiled showers.
– Basic Materials: Choose cost-effective materials such as fiberglass or acrylic for the shower walls and base. These materials are less expensive than ceramic or stone tiles.
– Standard Fixtures: Opt for standard fixtures and showerheads rather than high-end or luxury options.
– DIY Installation: If you have the necessary skills, you can save on labor costs by doing the installation yourself. However, be sure you have the expertise to ensure a watertight and secure installation.
– Keep the Layout Simple: Avoid complex layouts or additional features like steam systems, multiple showerheads, or built-in seating, as they can drive up costs.
– Reuse Existing Plumbing: If possible, use the existing plumbing layout to avoid costly modifications.
– Shop for Deals: Look for discounts on materials, fixtures, and accessories to save on costs.
It's essential to strike a balance between cost savings and the quality and durability of your shower. While choosing the cheapest options can reduce upfront expenses, be mindful that cutting corners excessively can result in a less functional or less durable shower in the long run. Consulting with a professional or contractor can help you find the right balance between affordability and quality for your specific needs.
To install a new shower, several key steps and components are needed to ensure a successful and functional installation:
– Shower Kit or Materials: You'll need a shower kit or the necessary materials, including shower walls, a shower base or pan, and a waterproof membrane if not included in the kit.
– Shower Fixtures: Acquire the shower fixtures, including the showerhead, handles, knobs, and any additional accessories like soap dishes or shelves.
– Plumbing Connections: Ensure proper plumbing connections, including hot and cold water supply lines, drain pipes, and any necessary shut-off valves. If the shower requires relocation or modification of plumbing lines, this should be done by a professional plumber.
– Waterproofing: Apply a waterproof membrane to the walls and shower base to prevent water leakage. This is crucial to protect the structural integrity of your bathroom.
– Drain Assembly: Install the shower drain assembly, which includes the drain pan, strainer, and pipe connections. Proper slope and positioning are essential for efficient drainage.
– Tile or Wall Material: If you're using tile or wall material, prepare the walls and apply the chosen material. Be sure to waterproof the walls behind the tile or wall panels.
– Shower Enclosure: If your shower design includes a glass or curtain enclosure, install it securely.
– Caulking and Sealing: Apply silicone caulk and sealant at joints, corners, and seams to ensure a watertight seal.
– Ventilation: Ensure proper ventilation to prevent mold and mildew growth. Consider installing an exhaust fan if one is not already in place.
– Final Inspections: After installation, conduct a thorough inspection to ensure all components are properly secured, and there are no leaks or issues.
– Grout and Finish Work: If you've used tile, finish the job by grouting between the tiles and performing any necessary finishing touches.
It's important to note that while some homeowners may choose to install a shower themselves, complex installations, plumbing work, or any modifications to existing plumbing should be performed by licensed professionals to ensure safety and compliance with local building codes. Consulting with a contractor or plumber is advisable for a hassle-free and successful shower installation.
Converting a bathtub to a shower can vary significantly in cost based on several factors, including the complexity of the project, materials chosen, location, and labor costs. On average, you can expect to spend between $1,500 to $5,000 for a basic tub-to-shower conversion. However, this cost can increase for more elaborate or customized designs. Here's a breakdown of potential expenses:
– Demolition and Removal: Removing the bathtub, plumbing modifications, and disposing of old materials can range from $300 to $1,000.
– Shower Enclosure: The type of shower enclosure you choose, such as a pre-fabricated unit or custom tiling, will impact costs. Prefabricated units can start at around $800, while custom-tiled showers can range from $1,500 to $3,000 or more.
– Plumbing: If plumbing adjustments or relocation is necessary, costs can vary widely based on the complexity of the work, ranging from $500 to $2,000 or more.
– Fixtures: Shower fixtures like faucets, showerheads, and handles can range from $100 to $500 or more.
– Tile and Materials: Costs for tiles, grout, waterproofing materials, and other finishing touches will vary based on your choices.
– Labor: Labor costs depend on the region and complexity of the project but typically make up a significant portion of the budget.
To get an accurate estimate for your specific tub-to-shower conversion, it's advisable to consult with a professional contractor or plumber. They can assess your needs, provide a detailed quote, and help you make informed decisions based on your preferences and budget.