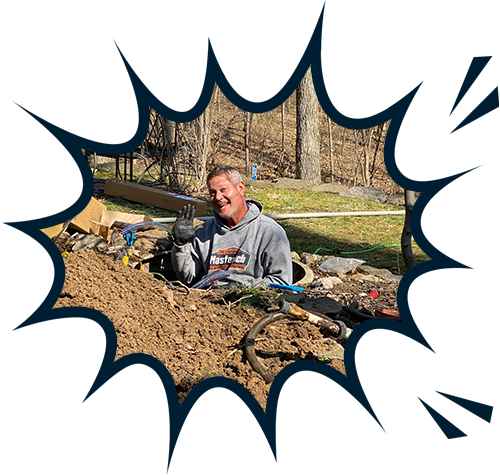 Septic Tank Repair in Columbia, MO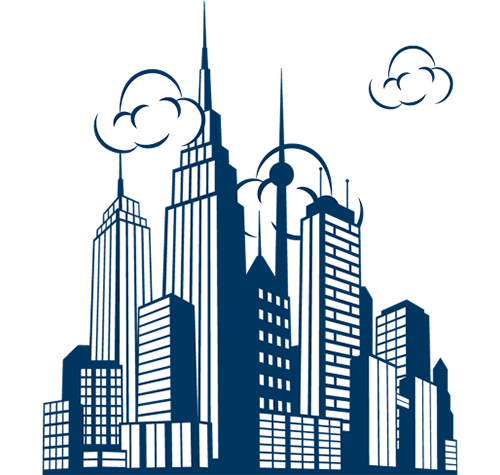 Experiencing persistent plumbing problems? Your septic system may need attention. MasterTech Plumbing, Heating and Cooling has trained technicians available to help! We have been serving the plumbing and septic needs of Columbia residents since 1991. Our services include septic tank repair, installation, replacement, and maintenance.
Simply give us a call today to discuss your concerns and schedule immediate service with our experts. We are prepared to help 24/7—leave your most urgent septic problems to us and enjoy hassle-free solutions!
Need to repair or replace your septic tank? Contact MasterTech Plumbing, Heating and Cooling at (573) 777-3660 for immediate service.
Common Septic Tank Problems
It's crucial to have your septic system inspected and maintained at least once every three years. By scheduling regular maintenance, you can uncover problems early on, avoid unnecessary emergencies, and achieve long-term peace of mind.
MasterTech Plumbing, Heating and Cooling will get to the source of your septic tank problem and let you know if your septic tank can be repaired, or if you need to install a brand new tank.
Trust Your Septic Tank to Us
MasterTech Plumbing, Heating and Cooling is committed to helping our neighbors throughout Mid-Missouri enjoy peace of mind and worry-free septic systems. With decades of experience handling the most challenging plumbing problems, our experts will make sure your septic tank repair or replacement project is completed safely, accurately, and efficiently.
We follow a six-step process to diagnose and treat septic system issues, which allows us to provide you with the most cost-effective solution. When you work with the team at MasterTech, rest assured that the job will get done right the first time.
Signs It's Time to Repair or Replace Your Septic Tank
Septic tanks can last anywhere from 20 to 40 years, depending on the tank material and how well it's maintained. Problems with the septic tank often go unnoticed until issues start developing in other areas of your plumbing system:
Columbia's Top Plumbers
Trusting the plumbers of MasterTech Plumbing, Heating and Cooling for your septic tank installation and repair needs is a prudent decision backed by a solid reputation and a host of strengths that set us apart in the industry. With a rich history of serving the Columbia community, MasterTech has established itself as the go-to source for top-tier plumbing services. Our team of highly skilled plumbers brings a wealth of experience to every septic job, equipped with the latest tools and techniques to efficiently and effectively clear even the most stubborn clogs.
Here are some key strengths that make MasterTech Plumbing, Heating and Cooling the trusted choice for septic tank installation and repair in Columbia:
When you choose MasterTech Plumbing, Heating and Cooling for your septic tank installation and repair, you're choosing a team of local experts who bring a blend of experience, technology, and unwavering dedication to the table, ensuring your drains flow smoothly and your plumbing system stays in top shape.
Benefits of Properly Installed and Repaired Septic Tanks
Choosing professional services for your septic system allows you to enjoy these benefits:
FAQs on Septic Tank Installation & Repair
The depth at which a septic tank is buried can vary depending on several factors, including local building codes, soil conditions, and the type of septic system being installed. However, there are some general guidelines to consider:
– Minimum Depth: In most cases, septic tanks are buried at a minimum depth of 2 to 3 feet below the ground surface. This provides adequate cover to protect the tank and its contents from temperature fluctuations and surface disturbances.
– Local Regulations: Local building codes and health department regulations often dictate the minimum and maximum burial depths for septic tanks. It's crucial to check with your local authorities to ensure compliance with these regulations.
– Soil Type: The type of soil on your property plays a significant role in determining the depth of the septic tank. Soils with good drainage may allow for shallower installations, while less permeable soils might require deeper burial to ensure proper wastewater treatment.
– Water Table: The depth of the water table, which is the level of groundwater, is a critical consideration. Septic tanks should be installed below the water table to prevent groundwater contamination.
– Tank Size: The size and capacity of the septic tank can also influence the depth of burial. Larger tanks may require deeper installation to accommodate their size.
It's essential to work with a qualified septic system installer who is familiar with local regulations and soil conditions to determine the appropriate depth for your specific installation. Proper burial depth is crucial for the effective and safe operation of your septic system.
The frequency of septic tank pumping, or how often you need to empty a septic tank, depends on several factors, and there is no one-size-fits-all answer. However, a general guideline is to have your septic tank pumped every 3 to 5 years. Several factors can influence this schedule:
– Tank Size: Smaller tanks fill up faster and may require more frequent pumping, while larger tanks can go longer between pump-outs.
– Household Size: The number of people in your household affects the amount of wastewater generated. More occupants typically mean more frequent pumping.
– Water Usage: Excessive water usage, such as running multiple loads of laundry daily or using a lot of water for showers and baths, can lead to more frequent pumping needs.
– Septic Tank Maintenance: Regular maintenance, including inspections and proper care of your septic system, can extend the time between pump-outs.
– Type of Solids: The type of solids entering the tank, such as the use of garbage disposal, can increase the rate of sludge buildup.
– Soil Conditions: Soil permeability affects how quickly the tank effluent is absorbed. In slower-draining soils, more frequent pumping may be necessary.
It's essential to monitor your septic system's condition and schedule pumping as needed to prevent tank overflows, backups, and damage to the drain field. A professional septic service provider can assess your specific situation and recommend an appropriate pumping schedule based on your household's needs and your septic tank's capacity. Regular maintenance and adherence to a pumping schedule are essential for the long-term health and functionality of your septic system.
Recognizing the signs of a septic tank failure is crucial to prevent potential health hazards and costly repairs. Some common indicators include:
– Foul Odors: The presence of unpleasant sewage odors in or around your home is a significant red flag. It can indicate a leak, backup, or improper venting in the septic system.
– Slow Drains: Sluggish or slow drains throughout your home, including sinks, toilets, and showers, suggest a potential issue with the septic tank or the drainfield's ability to handle wastewater.
– Pooling Water: The appearance of water pooling on your lawn, especially near the drainfield area, may signify a septic system problem. It can indicate a saturated drain field or a damaged distribution pipe.
– Sewage Backup: If sewage backs up into your sinks, toilets, or drains, it's a clear sign of a septic tank issue, often caused by an overfilled or clogged tank.
– Lush Grass: An unusually green and lush patch of grass over the drain field, especially when the surrounding area is dry, could indicate a leak or overflowing septic tank.
– Gurgling Sounds: If you hear gurgling noises when flushing toilets or using sinks and showers, it might suggest air and wastewater mixing due to a septic issue.
– High Nitrate Levels: Regular water testing revealing elevated nitrate levels in your well water can indicate contamination from a failing septic system.
– Alarming Alarms: If your septic system is equipped with an alarm, it may go off, signaling an issue with the tank or pump.
– Sudden Changes: Be alert to sudden changes in plumbing performance or water quality, as these can be early signs of septic problems.
If you observe any of these signs, it's crucial to act promptly. Ignoring septic tank issues can lead to more extensive and costly repairs. Contact a professional septic service provider to assess the situation, identify the problem's cause, and recommend the necessary repairs or maintenance to restore your septic system's proper function. Regular septic system inspections can also help catch potential issues before they escalate into full-blown failure.
Improving the performance of your septic tank involves a combination of regular maintenance, responsible usage, and being mindful of what goes into your septic system. Here are several ways to make your septic tank work better:
– Regular Pumping: Schedule routine septic tank pumping every 3 to 5 years, or as recommended by a professional. This prevents the accumulation of solids that can clog the system.
– Water Conservation: Reduce water usage to avoid overloading the system. Fix leaks promptly, use low-flow fixtures, and spread water use throughout the day.
– Septic-Friendly Products: Use septic-safe household products, such as toilet paper and detergents. Avoid flushing non-biodegradable items, grease, and chemicals.
– Proper Disposal: Dispose of household waste responsibly. Avoid flushing medications, hazardous chemicals, or excessive food waste into the septic system.
– Regular Inspections: Have your septic system inspected regularly by a professional to catch and address potential issues early.
– Protect the Drainfield: Prevent heavy vehicles and structures from being placed on the drainfield to avoid compaction and damage to the absorption area.
– Landscaping: Be cautious with landscaping and tree planting near the septic system. Roots can infiltrate pipes and damage the system.
– Reduce Harsh Chemicals: Minimize the use of harsh chemicals like bleach and antibacterial products, as they can disrupt the natural biological balance in the septic tank.
– Monitor and Educate: Keep an eye out for signs of septic issues and educate household members about proper septic system care.
By following these guidelines and practicing responsible septic system care, you can prolong the lifespan of your septic tank, minimize the risk of system failures, and ensure that it continues to work efficiently and effectively. Regular maintenance and responsible usage are key to making your septic tank perform at its best.