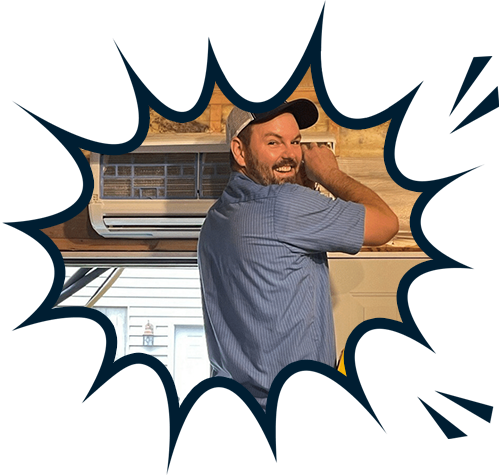 Ductless Mini Split Services in Columbia, MO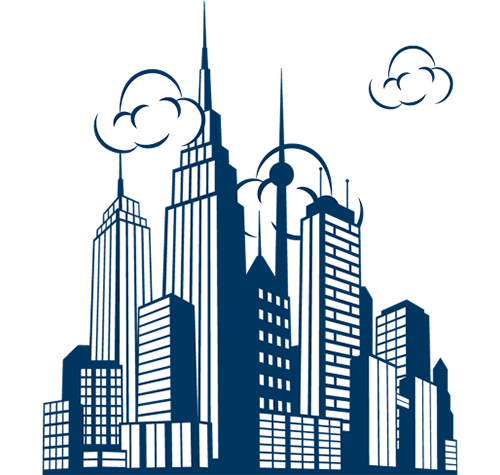 In Columbia, ductless mini splits aren't just a luxury – they're a necessity for maintaining a comfortable and energy-efficient home. At MasterTech Plumbing, Heating and Cooling, we take pride in being your trusted local experts. Our commitment to excellence, customized solutions, and community-focused approach make us the go-to company for all your ductless mini split needs. Don't let discomfort and high energy bills get the better of you; contact us today to schedule your assessment and take the first step toward a more comfortable and efficient home.
Solving Heating and Cooling Inefficiency
Temperature extremes are common in Columbia, ensuring your home stays cool in summer and warm in winter is crucial. However, traditional central heating and air conditioning systems may not always do the job effectively.
Uneven temperature distribution, high energy bills, and a lack of control over individual rooms can make your living space less than ideal. This is where ductless mini split systems come into play.
Why Choose Us for Your Ductless Mini Splits
When it comes to ductless mini splits, MasterTech Plumbing, Heating and Cooling is the trusted name. Our commitment to excellence and customer satisfaction sets us apart.
Our Ductless Mini Split Process
At MasterTech, we follow a systematic service process to ensure your home's climate control system is in top shape:
Trust Our Local Experts
MasterTech Plumbing, Heating and Cooling isn't just a business; we're part of the Columbia community. We understand the unique climate challenges homeowners face in our area and are dedicated to making your living environment comfortable and efficient.
Benefits of Installing Ductless Mini Splits
Choosing ductless mini splits for your home offers numerous benefits:
FAQs on Ductless Mini Splits
Ductless mini-split systems can be a highly worthwhile investment for many homeowners, but their value depends on your specific needs and circumstances. Here are some factors to consider when evaluating if a ductless mini-split is worth it:
– Zoned Heating and Cooling: Ductless mini-splits offer zoned temperature control, allowing you to heat or cool individual rooms. This can result in energy savings by only conditioning spaces that are in use
– Energy Efficiency: Mini-splits are known for their high energy efficiency, which can lead to lower utility bills compared to traditional HVAC systems.
– Flexibility: They are versatile and can be installed in various settings, making them ideal for retrofitting older homes, room additions, or spaces where ductwork is impractical.
– Improved Indoor Air Quality: Ductless systems often feature multi-stage filtration, improving indoor air quality by trapping dust, allergens, and pollutants.
– Quiet Operation: Mini-splits are quieter than traditional HVAC units, offering a more peaceful indoor environment.
– Incentives and Rebates: Many regions offer incentives and rebates for installing energy-efficient heating and cooling systems, making them more cost-effective.
The initial cost of installation can be higher than traditional systems, and the decision depends on your budget and long-term goals. If you value energy efficiency, zoned comfort, and individual room control, ductless mini-splits can offer a considerable return on investment. It's essential to consult with a professional HVAC contractor to determine the best solution for your specific needs.
While ductless mini-split systems offer many advantages, they also have some disadvantages to consider:
– Upfront Cost: The initial installation cost of ductless mini-splits is typically higher than traditional HVAC systems, especially if you require multiple indoor units.
– Aesthetic Impact: The indoor units are visible and mounted on walls or ceilings, which some homeowners may find less aesthetically pleasing compared to hidden ductwork.
– Installation Complexity: Although installation is generally easier than adding ductwork, it still requires professional expertise. Improper installation can lead to inefficiencies and performance issues.
– Maintenance: Regular cleaning of the indoor unit's filters is essential for optimal performance, and neglecting maintenance can result in decreased efficiency and air quality.
– Limited Coverage: Ductless systems are designed for zoned heating and cooling, making them suitable for specific areas but not ideal for whole-house solutions.
– No Ductwork Integration: If you have an existing ducted system, the ductless option won't integrate with it, potentially limiting your HVAC options.
– Noise: While they are generally quieter than window air conditioners, ductless mini-splits can still produce some noise, particularly if not properly installed or maintained.
Whether the disadvantages outweigh the advantages depends on your specific needs, budget, and preferences. It's crucial to consult with an HVAC professional to assess whether a ductless mini-split is the right solution for your home and to ensure proper installation and maintenance.
The coverage area of a ductless mini-split system depends on several factors, including the unit's capacity (measured in BTUs or British Thermal Units) and the climate conditions of the region where it's installed. Here are some general guidelines:
– Single-Zone Systems: A single-zone ductless mini-split is designed to heat or cool a specific room or zone. These systems typically cover areas ranging from 150 to 600 square feet. Units with higher BTU ratings can cover larger spaces.
– Multi-Zone Systems: Multi-zone mini-splits have multiple indoor units connected to a single outdoor condenser. The coverage area for these systems can vary widely, depending on the number and capacity of the indoor units. They can efficiently heat and cool multiple rooms or zones throughout a home, making them suitable for larger spaces.
– Climate Considerations: In regions with extreme climates, the coverage area may be reduced, as the unit needs to work harder to maintain the desired temperature.
– Incentives and Rebates: Many regions offer incentives and rebates for installing energy-efficient heating and cooling systems, making them more cost-effective.
To determine the appropriate mini-split size and coverage for your specific needs, it's essential to consult with an HVAC professional. They can perform a heat load calculation to assess your home's requirements accurately, ensuring that you choose the right system for your comfort and energy efficiency goals.
"Ductless" and "mini-split" are terms often used interchangeably, but they refer to the same type of heating and cooling system. These systems are designed to provide zoned temperature control without the need for ductwork. Here's a breakdown of the terminology:
– Ductless: This term emphasizes the absence of ducts in the system. Ductless systems consist of an outdoor condenser unit connected to one or more indoor air-handling units. Each indoor unit is installed in a specific room or zone, allowing for individualized heating and cooling.
– Mini-Split: The term "mini-split" describes the system's configuration. It's a small, split-type HVAC system with components both inside and outside the home. The "mini" refers to the compact size of the indoor units, which are much smaller than traditional ducted systems.
"Ductless mini-split" or simply "mini-split" refers to a versatile and energy-efficient HVAC system that provides zoned comfort without the need for ductwork. The terminology may vary by region or manufacturer, but the fundamental concept remains the same.