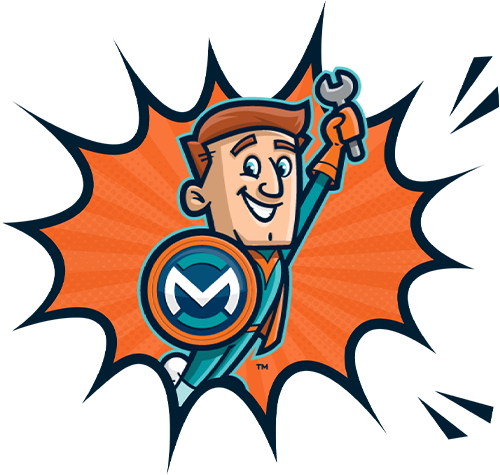 Reliable Dehumidifier Services in Columbia, MO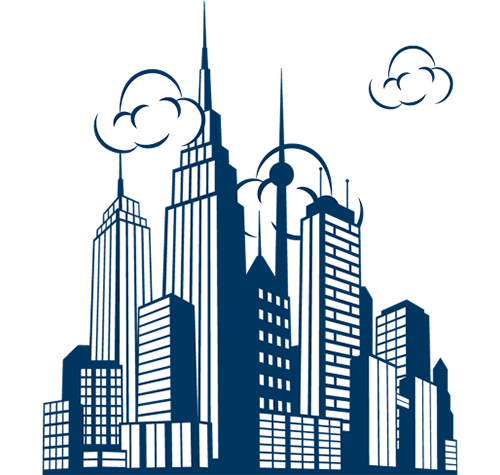 Picture a sweltering summer day in Columbia, and you step inside your home, hoping to escape the heat. However, as you enter, you're greeted by a wave of muggy air that clings to your skin like a wet blanket. Or perhaps you've noticed damp spots on your walls and ceilings, and that musty odor just won't go away. These are uncomfortable situations that no one wants to be in. Thanks to MasterTech Plumbing, Heating and Cooling, you can easily add a dehumidifier to your home to keep you comfortable.
Preventing Excess Moisture
Columbia experiences high humidity levels, especially during the summer months. This excess moisture can lead to a host of issues.
From the growth of mold and mildew to the warping of wood and damage to electronics, excessive humidity can wreak havoc on your home. It can also trigger allergies and respiratory problems in some individuals. That persistent feeling of stickiness and discomfort? Blame it on the humidity.
A reliable dehumidifier can keep things balanced.
Your Dehumidifier Experts
When it comes to dehumidifier services, MasterTech Plumbing, Heating and Cooling is the name to trust. Our commitment to excellence and customer satisfaction sets us apart.
Our Trusted Dehumidifying Process
At MasterTech, we follow a systematic service process to ensure your home's humidity levels are under control:
Why Trust Our Local Experts
MasterTech Plumbing, Heating and Cooling isn't just a business; we're an integral part of the Columbia community. We understand the unique challenges homeowners face in our area and are dedicated to improving your living environment.
Benefits of a Professionally Installed Dehumidifier
Choosing our dehumidifier services offers numerous benefits:
In Columbia, dehumidifiers aren't just a luxury – they're a necessity for maintaining a comfortable and healthy living environment. Don't let excess humidity ruin your comfort and well-being; contact us today to schedule your dehumidifier assessment and take the first step toward a more comfortable and healthier home.
FAQs on Dehumidifiers
A dehumidifier is a household appliance designed to reduce and maintain the humidity levels in indoor spaces. Here's what a dehumidifier does for you:
– Improved Comfort: Dehumidifiers help create a more comfortable indoor environment by removing excess moisture from the air. High humidity can make you feel hot and sticky, while lower humidity levels are often more comfortable.
– Mold and Mildew Prevention: Excess moisture in the air can lead to mold and mildew growth, especially in areas prone to dampness. Dehumidifiers help prevent these issues by maintaining optimal humidity levels.
– Allergy and Asthma Relief: Reduced humidity can inhibit the proliferation of dust mites and mold spores, common allergens. This can provide relief for individuals with allergies or asthma.
– Odor Control: Damp indoor environments are more likely to harbor musty odors. Dehumidifiers help eliminate these odors by reducing excess moisture.
– Preservation of Belongings: Lower humidity levels protect your furniture, clothing, and electronic equipment from damage caused by moisture, such as warping, rusting, or mildew.
– Energy Savings: A less humid indoor environment feels cooler, allowing you to set your thermostat at a higher temperature in warm weather. This can lead to energy savings and reduced cooling costs.
A dehumidifier plays a crucial role in enhancing indoor comfort, protecting your health, and preserving your belongings by effectively managing and controlling indoor humidity levels.
Yes, a dehumidifier can be highly effective in preventing and addressing mold issues. Mold thrives in environments with excess moisture and high humidity levels. Here's how a dehumidifier can help with mold:
– Moisture Reduction: Dehumidifiers are designed to remove excess moisture from the air. By maintaining optimal humidity levels (usually around 30-50%), they create an inhospitable environment for mold growth.
– Preventive Measure: Using a dehumidifier in areas prone to moisture, such as basements, bathrooms, and crawl spaces, can serve as a proactive measure to prevent mold from developing in the first place.
– Mold Mitigation: If you already have a mold issue, a dehumidifier can help in the remediation process. By reducing humidity, it inhibits further mold growth and can accelerate the drying of affected surfaces.
– Improved Air Quality: Dehumidifiers can also improve indoor air quality by reducing the concentration of airborne mold spores, which can be allergenic and detrimental to health.
It's crucial to note that while dehumidifiers can help prevent and manage mold, they are not a complete solution for severe mold infestations. In such cases, professional mold remediation may be necessary. Regular maintenance of the dehumidifier and proper cleaning to prevent mold within the unit are also essential.
Determining if you need a dehumidifier involves assessing the indoor environment and considering specific signs of excess humidity. Here's how to know if a dehumidifier is necessary:
– High Humidity Levels: Measure the indoor humidity using a hygrometer. Ideally, indoor humidity should be between 30% and 50%. If it consistently exceeds this range, a dehumidifier may be needed.
– Condensation: If you notice condensation on windows, mirrors, or other surfaces, it's a sign of excessive moisture in the air.
– Musty Odors: A musty or moldy smell in your home, especially in basements or crawl spaces, can indicate high humidity and the potential for mold growth.
– Visible Mold or Mildew: If you see mold or mildew on walls, ceilings, or other surfaces, it's a clear sign that the environment is too humid.
– Allergic Reactions: Increased humidity can lead to the proliferation of dust mites and mold spores, triggering allergies or respiratory issues in some individuals.
– Dampness: Touch surfaces or materials in your home. If they feel constantly damp or clammy, it suggests excess moisture in the air.
– Warping or Rotting: Warped wood, peeling paint, or rotted wood in your home may result from prolonged exposure to high humidity.
If you observe any of these signs, especially on a regular basis, it's likely a good idea to invest in a dehumidifier. It can help maintain a healthier and more comfortable indoor environment by controlling humidity levels and preventing potential problems like mold growth and structural damage.
While humidity levels tend to drop naturally during winter due to lower outdoor temperatures, there are situations where a dehumidifier can still be beneficial:
– Condensation Prevention: Winter often means indoor heating, which can lead to temperature differences between indoor and outdoor air. This can result in condensation on windows and other surfaces. A dehumidifier helps reduce excess moisture and prevent condensation, which can lead to mold growth or damage.
– Indoor Drying: Winter can bring wet outdoor gear and clothing into your home. Using a dehumidifier can help accelerate the drying process, preventing indoor moisture buildup.
– Basement and Crawl Spaces: These areas are prone to high humidity year-round, especially in regions with mild winters. A dehumidifier in these spaces can prevent mold growth, structural damage, and musty odors.
– Health Benefits: Maintaining optimal humidity levels in winter can reduce the risk of respiratory issues, allergies, and skin problems caused by excessively dry indoor air.
While winter generally brings lower humidity levels, certain circumstances, such as indoor heating and specific home environments, can still benefit from a dehumidifier to maintain a comfortable, healthy, and moisture-free indoor atmosphere.