BJ STARKEY
★★★★★
Crystal Sutton
★★★★★
VERY professional! Informed me of everything they were doing as they were doing it. Touched almost whole house. Took all day, but the guys worked without a break. In other words, they worked their butts off and do the best job I have ever seen a plumbing company do! Call them, it's worth every penny.
Nancy Kassabaum
★★★★★
Tyler is the best! Diagonosed my problem and ordered the parts very quickly.
xTDMx
★★★★★
Our Mastertech Service Techs went above and beyond! Super helpful and walked us through the whole process. A very pleasant experience! We cant thank Kyle and McKenzie enough! The professionalism and compassion of the company shined through these extremely professional Technicians. 10/10 would absolutely highly recommend to anyone in need of assisstance with there furnace/heating problems. Thanks again Kyle and McKenzie!
Sabrina McMullan
★★★★★
McKenzie and Kyle were very kind and professional. Came out and found the problem with our heater quickly and had it up and running in no time! A part needed to be ordered so they were able to give a safe temporary fix to allow us to enjoy heat while the part is coming in. Highly recommend! 10/10!
Christian Burns
★★★★★
Jessica Pingel
★★★★★
The team was great very informative and answered all my questions. Were patient while I shuffled pets around so they could work!
Braden Thomas
★★★★★
Great service
Matthew Klusmeyer
★★★★★
Great service and Kyle and McKenzie took care of us. They were both timely, professional, and respectful. I couldn't ask for better techs or service. This is the second time Kyle has been out to my place to do work and both times he has demonstrated a customer focused mindset.
Sarah Hassemer
★★★★★
Gary, the technician, was friendly and professional. Solved the problem quickly and I appreciated the transparency throughout the process. I will definitely use MasterTech again.
Peter Cleavinger
★★★★★
Prompt.Polite.Excellent problem identification and resolution.
Oompah Bryan
★★★★★
Matt was professional, polite, knowledgeable, and very competent.
Barry Traxler
★★★★★
Have used this company several times and am completely satisfied with the professional expertise and customer service.
Kaitlyn Gebhard
★★★★★
Gary Buck was our plumbing service technician. I needed a new water softener installed. He was very pleasant and friendly. I had a lot of questions and requests, and he was very responsive. He helped us figure out the best option. He also noticed that we needed a new water heater for our new softener to work as effectively as possible. I also asked him to install a new faucet and garbage disposal. He did a lot of work in a timely manner. I highly recommend him, and I will definitely request him again when I have any plumbing issues!Dillan was our HVAC service technician. Our furnace was not working. He was very friendly, personable, and had great communication throughout the process. He was able to fix the issues he found in a timely manner.
Kathy Casey
★★★★★
Tyler and Conner were excellent! They arrived when they said and were very thorough. I will call them for any future repairs. So nice to have heat in the house!!
Steve Yates
★★★★★
Great service would highly recommend Tyler and Mastercraft
Kyna Byerly
★★★★★
Brian Taylor
★★★★★
Knowledgeable, determined, relatable, and most importantly, Ryan cleared the pipe of the obstruction.
Jacob Blackmon
★★★★★
Jamila Corpin
★★★★★
Matt Mayfield was our technician and he was great! Very detail oriented and clean. Thank you Matt and master tech plumbing!!
Debbie Abel
★★★★★
Everyone that's has come here from MasterTech have been amazing at their job, and very professional and very nice and respectful. Ty
Sherry White
★★★★★
Kyle did a Great Job. Very Professional and very helpful.
Sue Brooks
★★★★★
Steven Fain
★★★★★
Tech was knowledgeable, professional, and friendly.
Velma Johnson
★★★★★
Prompt, friendly service. The technician was knowledgeable and friendly. I so appreciate great service! Thank you!
senadmusic1
★★★★★
Amy Jo
★★★★★
Kimberly Haller
★★★★★
My daughter got a new water heater and water softener system both for less than a water softener only half the size from Culligan. I highly recommend them! Gary was the nicest guy and really saved her a lot of money. Thank you Mastertech 💕 😊
Todd Fuller
★★★★★
Makenzie is a great technician. She got our furnace tuned up and ready for winter.
MJ
★★★★★
We have used MasterTech several times over the years. Andy was great, took care of the issue and was very knowledgeable, helpful and friendly.
Diamond Scott
★★★★★
As a new homeowner, it's can be a bit intimidating building new relationships with service providers in town. I needed my garbage disposal replaced, and spent weeks reading reviews and doing searches for someone to come and complete the task. I was super impressed with MasterTech, and my Service Technician, Gary Buck, and will absolutely be a return customer for any future needs. He was respectful, friendly, and knowledgeable not only about my disposal, but other areas that may need future service. Importantly, he wasn't overly pushy or trying to upsell things I didn't need, but provided helpful information for things to consider down the line to ensure I stay on top of home maintenance. It was easy to schedule an appointment, the communication leading up to the appointment was great, and it was also great to be able to have the consultation and service completed in one trip. My return business has definitely been earned, as well as referring you to others!
jordin chase
★★★★★
Ivan Hildreth
★★★★★
They show up, do the work in a friendly professional manner. Ask if I have any questions or concerns, address them if I have any and go about their work.
Kyle Cullen
★★★★★
Stephen Thrower
★★★★★
Kerry Kinberg
★★★★★
Ashley Wren
★★★★★
Shantanya Jennings
★★★★★
Was fast and very friendly!
Kathy Baker
★★★★★
Very professional and knowledgeable tech. On time, hard working and personable. Represents herself and your business well!
Heather Neff
★★★★★
On time, always nice. They try to get you the best price. You could find cheaper but the quality will not be as good as MasterTech. I have never had problems with them. They do emergency calls too but you will pay more.
Stephanie Lowry
★★★★★
I had my furnace and central air unit replaced the two fellas were nice, efficient, and professional. I have always been happy with master tech and is my go to as a homeowner.
Dan Anderson
★★★★★
They arrived at the house about 30 minutes after I originally called. Matt was very professional and did a great job. The price was very reasonable as well. Highly recommend.
Chie Dittamore
★★★★★
Technician (Mckinzie) is good and knowledgeable. .
Angela Fish
★★★★★
My kitchen sink was clogged and a tech was at my house in less than an hour. Fast and professional. Hopefully will not need again but they have our business if we do!
Linda Liepmann
★★★★★
Jennifer Carter
★★★★★
Dillon was responsive, polite, quick, and solved the issue. He got my heating/cooling problem diagnosed and fixed in about 30 minutes! Gerry was great in the office, too. I sent an email last night after hours and she called me first thing this morning. She got me on the schedule for today and had Dillon out here within the hour. I highly recommend!
Jane Bailey
★★★★★
I needed a lot of work done and Matt came out the next day after I called and stayed until everything was complete, Beautiful work, Great quality, I couldn't be more happy with everything, Thank you so Much
Jason Young
★★★★★
Jason Rollison
★★★★★
Bmart
★★★★★
Very professional, thank you
Mary McKee
★★★★★
Technician was competent
Alexandra Malisheski
★★★★★
Technician Gary was absolutely fantastic. He was able to give great recommendations and did great work. Definitely will be using MasterTech again in the future!
Bill Mcquegge
★★★★★
Dan Monnig
★★★★★
Very prompt service. Macencie was very polite and explained everything very well. Good company to work with
Brya Saver
★★★★★
Efficient
Sky tech
★★★★★
Our AC was not cooling and we called Mastertech. They were able to send Macenzie out to check it out and she was able to diagnose it in 15 mins and get it repaired. She was very professional and knowledgeable. I would highly recommend them.
Don L
★★★★★
The workman was very friendly and explained what was needed and made the repair fast!
Althea
★★★★★
Estimated costs given in advance and remained the same after jobs were completed. Plumbers were polite and ease to talk to. Jobs were completed efficiently and in a timely fashion. As a result THEY are now MY plumbers and I signed up for the monthly service plan too.
Benjamin Brazell
★★★★★
Ashke77
★★★★★
Ryan Smith
★★★★★
Techs are always very professional and very focused on delivering quick solutions without a big sales pitch. They inform you of the options and leave it up to you to choose what works best.
Robert Downing
★★★★★
We had water back up into our basement, and needed someone to come clear it out. I called first thing and they got out to me within a couple hours. The technician came out and worked quickly to resolve our issue. We will be using MasterTech again for future plumbing needs!
Clahuecarole@gmail Cw65203
★★★★★
The service man was prompt and polite. He explains all the parts he serviced on my furnace which was very helpful.
Dorsey Ragland
★★★★★
Professional, personable and informative! I am on their yearly Check-Up plan for heating and cooling. Great price for a GREAT service.
Adam Weed
★★★★★
Ryan was friendy, knowledgeable, and very professional. He outlined the problem and quickly had us back to normal.
Chris Kurtz
★★★★★
Barbara Sanchez
★★★★★
Rhonda Nitkowski
★★★★★
They are the best . They do a great job. Nice and friendly
Joshua Kirby
★★★★★
Dillan was excellent and had very knowledgeable details about how he could help. Looking forward to getting my repairs scheduled so we can move forward with better water pressure!
Robin Perso
★★★★★
Gary diagnosed my water softener problem and resolved it quickly. He also answered other questions I had about adding a reverse osmosis water purifying system in my kitchen. It was a very helpful visit. Thank you Gary and Master Tech!
David B
★★★★★
Quick response time. Found the issue in a flash. Kept the repair affordable. Very satisfied
Imri Jensen
★★★★★
Matt does high quality work and has a wide range of knowledge and experience in plumbing and HVAC. EXCELLENT Tech.
Skyler Lancaster
★★★★★
Walked through every move and was done quickly.
Alan Heimer
★★★★★
Jayde Sharp
★★★★★
Robert Caldwell
★★★★★
Yonmar A came to my house ON THE DAY I CALLED – great scheduling from Katy! I needed a DEEP toilet unclogging and an outside faucet replacement because the line had burst.From start to finish, Yonmar explained everything simply and knowledgeably. He wore the booties over his shoes when inside and was very considerate of my property. Additionally, after carrying out exceptionally professional repairs, Yonmar performed a thorough cleanup of the work areas.I believe the pricing was quite fair for the materials and certainly, for the quality of the work performed.Yonmar is a credit to the MasterTech Company and is exactly what one is looking for when in need of a service field technician. I am sure he excels in a variety of maintenance and repair conditions - just turn to him for those "too tough" household service jobs.I look forward to seeing Yonmar again, or one of the other available MasterTech service technicians, in my home when I have a future need.
julie bartel
★★★★★
I had super service from Andy. He was very knowledgeable and answered all my questions. Very friendly and highly recommend him and mastertech.
kyle king
★★★★★
We had an unexpected leak under our kitchen sink. This leak caused a little gloom under our sink and caused our basement ceiling to leak. The response time and help our technician NATE gave us was nothing short of professional. He helped us greatly
Michael Holliday
★★★★★
maddie henke
★★★★★
DeJuan Wright
★★★★★
Very trust worthy! Would not hesitate to call again. Professional with integrity!
Mark Brotemarkle
★★★★★
I do almost all of my own drain clean-out and repair. After power snaking my lines, I was unable to clear the clog. I had previous issues with collapsed lines and feared the worst. I called Mastertech to see if they could clear the lines. After attempting to clear the lines with no success, they recommended having their camera crew take a look. I met with Chris Gilpin and one other team member. After a lengthy and thorough inspection, with their help, I better understood where lines ran under the building and what drains went to kitchens, bathrooms, and laundry. What I learned allowed me to know, I did not have a collapsed line allowing me to clear the clog and get everything flowing again. They were fantastic and were committed to figuring out the problem and a solution. They also figured out which tenant was causing the issue. THANK YOU!
Cindy Alverson Freese
★★★★★
Dylan and McKenzie make a great team and did a fantastic job listening to the trouble we were having, explaining their trouble shooting process as they went, and making sure that the options for resolution were explained and understood before moving forward with the solution. They were quick, friendly, and professional - highly recommend and trust!
R.D. Porter
★★★★★
Rebekah Robertson
★★★★★
Michelle Mathews
★★★★★
Fast, excellent, professional, knowledgeable. Highly recommend.
Abbie Perry
★★★★★
Nate was great and got us taken care of right away! Highly recommend.
Zhigang Sun
★★★★★
The service crew were knowledgeable about what they were doing; they were friendly and explained their recommendations in a patient and professional manner!
Rick Ryals
★★★★★
Technician was respectful, friendly and knowledgeable. Showed up when he said he was and fixed the issue.
Jennifer Frey
★★★★★
Chris came out today to do a free evaluation of our sewer lines and was very knowledgeable regarding what we can and should do going forward! He was very pleasant and fantastic to work with! 😊
Stephen Terry
★★★★★
Gary is hands down, one of the best technicians we've had come to our home. He is always on time and very professional. This man is an asset to Master tech.
Shawn Armstrong
★★★★★
The man that came out apparently fixed the problem, but more issues came up the next day (late on a Saturday) and he quickly came back and remedied the problem at no additional fees! Friendly and professional.
Casey Smith
★★★★★
Both of my recent needs were after hours. Out of the three plumbers that I called, Mastertech was the only one that responded and was able to help me that day. That's huge considering we are renovating the main level of our house, and five of us are living in our basement with one bathroom, and the water was off due to a leak. There prompt service was much appreciated.
Chris Newman
★★★★★
Great service. Very helpful. Will absolutely use again.
JT The Juice-Man
★★★★★
Shannon Graziano
★★★★★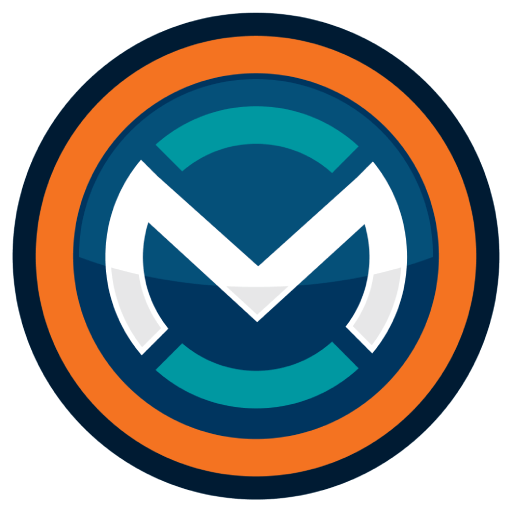 Real Time Service AreaS
Local Reviews
MasterTech Plumbing, Heating and Cooling
Rated
4.8
out of 5 stars based on
1361
customer reviews
---
Matt S.
Toilet repair Columbia MO
Near

Madison St,

Columbia

,

MO

65203
Ryan H.
Drain cleaning in Fayette
Near

Lucky St,

Fayette

,

MO

65248
Matt M.
Leak under sink in Columbia Missouri
Near

Tamarack Dr,

Columbia

,

MO

65203
Blake L.
Water line repair
Near

W Trails West Dr,

Columbia

,

MO

65202
Dillan W.
Furnace not heating in Columbia Missouri.
Near

Swift Ct,

Columbia

,

MO

65203