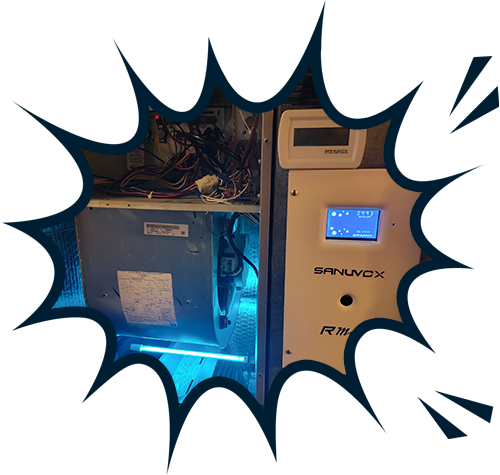 Quality UV Air Sanitizers in Columbia, MO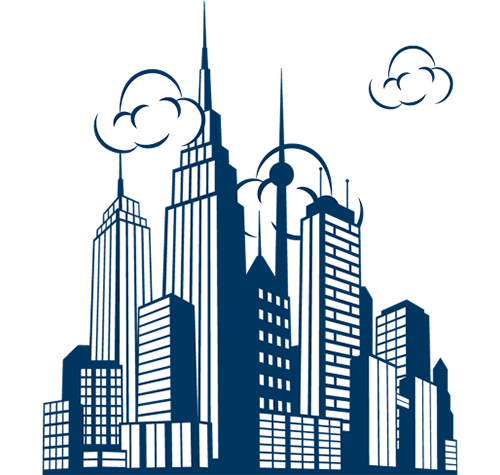 You've just returned home after a long day at work, looking forward to relaxing in the comfort of your house. But as you step inside, you're hit with a stale, stuffy odor that seems to permeate every corner. Or perhaps you've been dealing with recurring allergies, and you can't figure out why. Real-life situations like these can make your sanctuary less than welcoming. But here's the good news: there's a solution – indoor air sanitizers. At MasterTech Plumbing, Heating and Cooling, we understand the daily problems homeowners face, and we're here with high quality UV air sanitizer options.
Battling Indoor Air Pollution
Owning a home in Columbia brings comfort and joy, but it can also bring a variety of indoor air quality challenges. From allergens like dust mites and pet dander to harmful pollutants like bacteria and viruses, your home's air can harbor invisible threats.
Poor indoor air quality can lead to allergies, respiratory problems, and even the spread of illnesses. That lingering, unpleasant odor? It could be a sign that your home's air needs some attention. This is where a UV air sanitizer comes to the rescue.
Your UV Air Sanitizer Experts
When it comes to UV air sanitizers, MasterTech Plumbing, Heating and Cooling is Columbia's go-to choice. Our commitment to excellence and customer satisfaction sets us apart.
Our Service Process: From Assessment to Clean Air
At MasterTech, we follow a systematic service process to ensure your home's indoor air quality is pristine:
Trust Our Local Indoor Air Experts
MasterTech Plumbing, Heating and Cooling isn't just a business; we're an integral part of the Columbia community. We understand the unique indoor air quality challenges homeowners face in our area and are dedicated to improving your living environment.
Advantages of Professional Sanitization
Choosing us to keep your home's air sanitized services offers numerous benefits:
Don't compromise on the air you breathe; contact us today to schedule your UV air sanitizer assessment and take the first step toward a healthier and more comfortable home.
FAQs on UV Air Sanitizers
Yes, UV air purifiers can be effective at improving indoor air quality. UV, or ultraviolet, air purifiers work by using UV-C light to kill or inactivate microorganisms like bacteria, viruses, and mold that may be present in the air. When these pathogens are exposed to UV-C light, their DNA is damaged, rendering them harmless.

UV air purifiers are particularly useful in healthcare settings, where they are used to reduce the risk of airborne infections. However, their effectiveness depends on several factors, including the quality of the UV lamps, the duration of exposure, and the flow rate of air through the purifier.

It's essential to note that UV air purifiers primarily target microorganisms and may not be as effective at removing particulate matter like dust and allergens. Therefore, they are often used in conjunction with other air purification technologies, such as HEPA filters, for comprehensive indoor air quality improvement. To ensure their effectiveness, regular maintenance and lamp replacement are also crucial.
A UV air scrubber can be worth the investment in certain situations. UV air scrubbers use ultraviolet light to sterilize and clean the air by neutralizing airborne pathogens, including bacteria, viruses, and mold spores. They are commonly used in healthcare settings and places where maintaining high indoor air quality is essential.

The worth of a UV air scrubber depends on your specific needs. If you or your occupants have respiratory issues, allergies, or a need for exceptionally clean air, a UV air scrubber can be beneficial. Additionally, they can be highly effective in preventing the spread of infectious diseases in medical facilities or homes.

Their effectiveness may be limited if your primary concern is removing particulate matter like dust, pet dander, or pollen from the air. In such cases, a combination of UV air scrubbers with other air purification technologies like HEPA filters may provide more comprehensive results.

The worth of a UV air scrubber depends on your specific requirements and the indoor air quality goals you aim to achieve. It's advisable to consult with an HVAC or indoor air quality professional to determine if a UV air scrubber is the right solution for your situation.
The choice between HEPA (High Efficiency Particulate Air) filters and UV (Ultraviolet) light purification depends on your specific indoor air quality needs.

HEPA filters are highly effective at removing particulate matter, such as dust, pollen, pet dander, and allergens, from the air. They can capture particles as small as 0.3 microns with a 99.97% efficiency, making them excellent for allergy sufferers or in areas with high particle concentrations. HEPA filters are passive systems, relying on air circulation to trap particles.

On the other hand, UV light purifiers primarily target microorganisms like bacteria, viruses, and mold spores. UV-C light damages the DNA of these pathogens, rendering them inactive. UV purifiers are ideal for sterilizing the air and preventing the spread of infections, making them popular in healthcare settings.

In many cases, the best solution may be a combination of both technologies, with HEPA filters removing particulate matter and UV lights targeting microorganisms. The choice depends on your specific air quality concerns, and consulting with an HVAC professional can help determine the most suitable option for your needs.
UV air cleaners, when used correctly and with proper safety precautions, are generally safe. These systems utilize UV-C (Ultraviolet-C) light, a type of ultraviolet light that is effective at neutralizing or killing microorganisms like bacteria, viruses, and mold spores.

Here are some key points to consider regarding the safety of UV air cleaners:
– Low Ozone Emission: Modern UV air cleaners are designed to emit minimal ozone, which can be a respiratory irritant. Ensuring that the UV air cleaner you choose adheres to safety standards and emits low levels of ozone is crucial.
– Proper Installation: UV systems should be installed by trained professionals who follow manufacturer guidelines. Correct installation ensures the UV-C light is contained within the system and does not pose a risk to occupants.
– Shielded Design: Many UV air cleaners feature a shielded design to prevent direct exposure to UV-C light. This shield ensures that the UV-C light remains contained within the device.
– Occupant Safety: UV air cleaners should be installed in a way that minimizes direct exposure to humans or pets. Occupants should not look directly at the UV-C light source.
UV air cleaners are safe when properly installed and maintained, emit low levels of ozone, and follow safety guidelines. However, it's crucial to consult with a qualified HVAC professional to ensure the safe and effective use of UV air cleaners in your specific indoor environment.