There are many things we take for granted which make our lives much easier until they are no longer functional.
Ever broken a finger on your dominant hand?
Ever had to deal with a door that wouldn't stay shut or needed to be lifted to get it shut properly?
Ever went to start your vehicle only to hear a clicking sound?
A damaged or broken kitchen faucet is one of the most aggravating problems you will deal with because we use them so frequently that our habits tend to override our brains. For example: You get up to get a glass of water only to have the handle fall off, or water starts gushing everywhere while you stand there feeling flummoxed. How about this gem: You stand in front of the broken faucet debating whether it's worth trying to get a little bit of water to avoid walking all the way across your house once again.
Although it's easy to run to the local hardware store or order a new faucet from Amazon, you're likely to get an inferior product. When it comes to plumbing, it's well worth considering the price vs. cost. Saving a few dollars on a device can cost you thousands of dollars in damage repairs later when it doesn't perform.
We recommend, and offer for purchase, Wolverine Brass* Faucets which come with a 100-year warranty on the faucet cartridge! These high-quality faucets have been manufactured in America since 1896 and have been the choice of plumbing professionals for generations. But, you won't find them at the local store because Wolverine Brass faucets are only available through professional dealers such as MasterTech Plumbing, Heating and Cooling.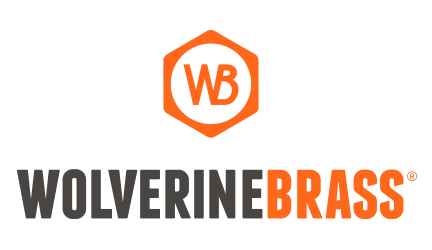 Plumbing issues are always frustrating, so we'll do our best to get you back to your regularly scheduled life as quickly as possible. A call to 777-3660 will get a Master Technician and a Mighty Nice Person headed your way.
*Brass is part of the brand name. The faucets come in a variety of the most popular finishes.