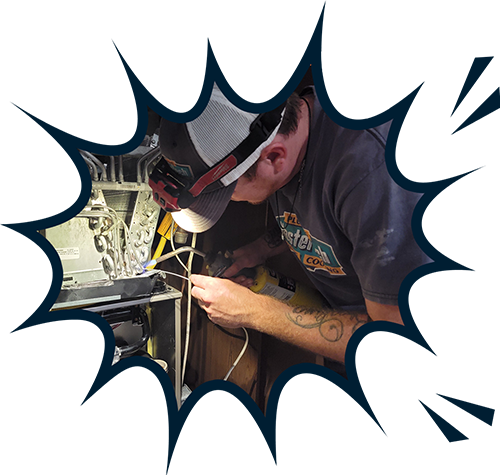 Expert Air Conditioning Repair & Maintenance in Columbia, MO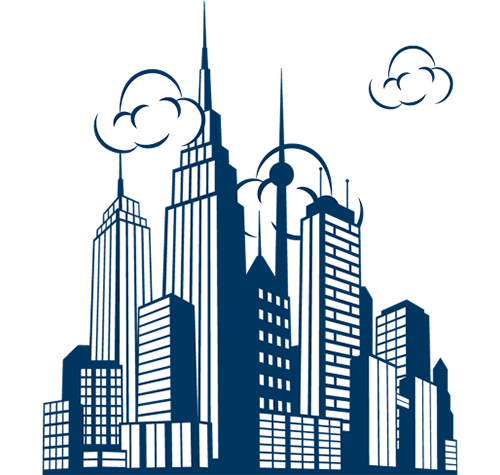 The worst thing that can happen during the summer is your air conditioner unexpectedly breaking down. Don't get stuck in 90-degree weather and high humidity with a broken AC! Get immediate help when you call the experts at MasterTech Plumbing, Heating and Cooling. With our extensive knowledge and experience in the field, we can surely solve malfunctions of AC systems, letting you enjoy optimal cooling performance and prolonged service life of your air conditioning units.
Common Air Conditioning Issues
Signs of AC failure include:
Your heating system or air conditioner can stop working when you least expect it. And we understand just how stressful that can be. It's why we're always available to help around the clock.
Work With Columbia's Top Plumbers and HVAC Experts
Whether you need your air conditioner repaired, a new furnace installed, or your drains cleared, MasterTech Plumbing, Heating and Cooling is happy to help. We provide a full range of air conditioning services in Columbia, MO and the surrounding Mid-Missouri area:
Our team of skilled technicians has the expertise, certifications and experience to do air conditioning installations, diagnosis, repair, replacement, and tune ups. We also offer comprehensive maintenance services to keep your AC system in top shape, ensuring optimal performance and energy efficiency.
Quality AC Services in Columbia, MO: The Mastertech Difference
Serving the air conditioning repair and maintenance needs of Mid-Missouri for years, our qualified HVAC technicians have already developed a proven service process:
Trust MasterTech Plumbing, Heating and Cooling for All Your Air Conditioning Repair and Maintenance Services
We understand the frustration of calling an HVAC contractor for help, only to be told you need to wait several days to schedule an appointment to repair your air conditioning unit. This just isn't acceptable. Contact the team at MasterTech for the quality service you deserve.
Timely AC Replacement Can Reduce Maintenance Costs
The decision to replace your air conditioner isn't always easy. It's a significant investment. This is why we always do our best to provide our customers with more cost-effective repairs when possible. However, if your older AC unit is on its last legs and showing signs of failure, replacing it will offer more long-term advantages. A new air conditioner can help you enjoy lower energy bills, provide superior airflow, and leave you with greater peace of mind.
Causes and Repair Options
A wiring problem can cause your AC to stop working. Our experts will inspect your equipment and address any wiring or circuit breaker issues.
These can become damaged or worn over time (similar to tires wearing out on a car). This is usually indicated by a squealing noise. Our technicians can check for this during routine AC maintenance.
Do you hear hissing noises or notice foul smells coming from your AC? Chances are there's a refrigerant leak. Avoid adding refrigerant on your own; an HVAC professional will know the appropriate amount to get your unit working at optimal levels again.
This is often caused by poor circulation or lack of maintenance. You will know if your evaporator coil is frozen by the warm air leaving your unit.
Your AC unit's motor or compressor can wear out over time. After a careful inspection, we will carry out repairs or replace the defective parts.
Contact our team of HVAC professionals today at (573) 777-3660 to schedule an appointment and ensure your AC system operates at its best. Rely on us for all your air conditioning repair and maintenance needs.
FAQ
There could be several reasons why your AC is running but not cooling. It could be due to a dirty air filter restricting airflow, a refrigerant leak, a malfunctioning compressor, a faulty thermostat, or issues with the condenser unit. It's best to contact a professional HVAC technician to diagnose and resolve the problem. They will have the expertise to identify the specific issue and provide the necessary repairs or adjustments to restore your AC's cooling functionality.
The cost to fix an AC unit can seem high due to various factors. Firstly, the complexity of AC systems requires skilled technicians with specialized knowledge and training, which contributes to labor costs. Additionally, the cost of replacement parts and materials can vary depending on the specific make and model of the unit. Diagnostic tools, equipment, and overhead expenses also factor into the overall cost.

The need for timely repairs to prevent further damage or system failure may lead to higher costs. It's important to remember that investing in professional AC repairs ensures long-term reliability and efficient cooling.
The lifespan of an AC unit can vary depending on several factors. On average, a well-maintained air conditioning unit can last between 10 to 15 years. However, this can be influenced by factors such as usage patterns, climate conditions, installation quality, and maintenance practices.

Regular maintenance, including cleaning, filter replacements, and professional inspections, can help extend the lifespan of the AC unit. It's important to consult with HVAC professionals to assess the condition of your specific unit and determine if it requires repairs or replacement as it approaches the end of its lifespan.